Mel B abused O'Reilly accused Sage Steele refused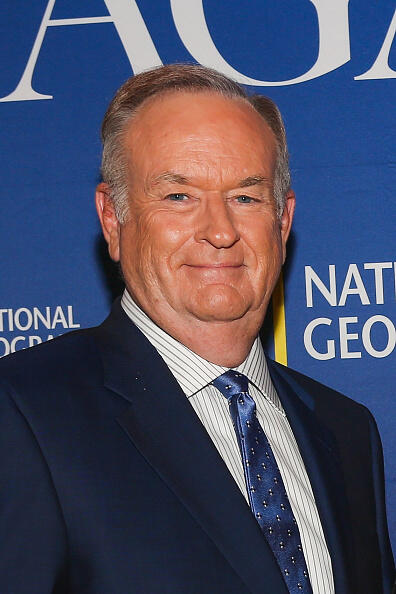 The First Annual Sista Strut Breast Cancer Walk will take place Saturday, June 17th at XFINITY Live! Philadelphia, 201 North 17th Street. All the registration info and details are on the wdasfm.com page.
Reality Star/Singer/Former Spice Girl Melanie Brown, a.k.a. Mel B, has split with her husband of nearly 10 years, Stephen Belafonte, but now the accusations are flying fast and furious. Mel B was granted a restraining order after telling a court she fears for her safety and the safety of her three daughters. Five-year old Madison is the youngest and Mel shares her with Belafonte. Mel's court papers say Belafonte was physically abusive. The America's Got Talent judge even filed pictures in her court papers showing her with scars and bruises she claims Belafonte caused. Mel says some abuse dates back as far ten years with incidents after a 2007 Dancing With The Stars taping, at the 2012 London Olympics, a jealous rage that came out of a 2012 Australian X-Factor taping that was to involve working with Usher. Mel evens says Belafonte forced her to post pictures of her bruises on social media with a false story of how she got them. Plus, there's the nanny. Mel accuses Belafonte of getting the nanny pregnant then forcing her to get an abortion. Belafonte has denied all the charges and claims he's being set up. He's moved out of the home he shares with Mel and has been granted no visitation for their daughter for now. The estranged couple has another court date later this month. Meanwhile, Mel B continues to work, and recently made a red carpet appearance for the return of America's Got Talent, which returns to NBC on Tuesday, May 30that 8pm with New Host Tyra Banks.
A pair of Bills (O'Reilly and Cosby) this week are dealing with sexual misconduct allegations. First Cosby returned to court as his lawyers argued they should be allowed to give a special in-depth questionnaire to potential jurors who will now come from the Pittsburg area. That was denied by the judge. Meantime, the District Attorney wants to uses quotes from Cosby's stand up routines and his 1991 book Childhood in which he references putting something in the drinks of women and girls to make them more amorous. The defense says those were just jokes and irrelevant. Cosby did get some good news on his civil cases. The Philly-born comedian settled with his insurance company and they will cover the costs of Cosby's legal fees for at least three cases, including reimbursing the over half million he's spent already. Meanwhile, Cosby's criminal trial is set to begin June 5th and is expected to last two weeks.
The second Bill is Bill O'Reilly. He's seeing sponsors pull out of his FOX News show, The O'Reilly Factor, by the day. After O'Reilly insulted U.S. Congresswoman Maxine Waters, she responded that the public knows O'Reilly, how he feels about women and that he's paid millions to women in sexual harassment suits. That helped bring the story back to life, and it was revealed O'Reilly and FOX News settled with several women for $13 million. Now more accusers are coming out, including one time O'Reilly Factor regular Dr. Wendy Walsh, who accuses O'Reilly of sexual harassment although she's not suing him. Walsh claims O'Reilly stopped helping her professionally and tried removing her from the show after she refused to go to his hotel suite after dinner. Right now sponsors are leaving and critics are pouncing. Even a supportive statement from President Donald Trump has backfired. O'Reilly, despite the settlements, denies the merits of the accusations.
2017 has been a rough one for ESPN Journalist Sage Steele. Steele had been the long time anchor of ESPN's NBA Countdown. This week came word she'll be replaced by the sometimes controversial Michelle Beadle. Think Erin Andrews and Pam Oliver and that NFL-FOX switch. Steele is not feeling a lot of support yet because of several controversial posts she made to social media. The 44-year old mother of three, who is in an interracial marriage and is the result of one, felt the backlash of social media when she wrote she experienced more racism from black people than white people. Steele also complained about protesters against President Trump's travel ban making her miss her flight. Steele felt the heat and was called insensitive and out of touch. Now she's lost her slot for no apparent reason just when the NBA is ready for playoff season. Steele's been with ESPN for 10-years, but her future with the network is now unclear.
Before we find out if Jamie Foxx will tie the knot with Actress Katie Holmes, we definitely know he's going the game show reality route for his TV comeback. Foxx is hosting a musical game called Beat Shazam, based on the popular song identifying app. Contestants take on the app after they advance from a few rounds of naming songs against each other. Meanwhile, Foxx and Katie Holmes have finally been spotted out to dinner by paparazzi. The two have been bending over backwards to avoid questions or confirming any personal dating info for the public. Are they keeping it quiet because of some sort of agreement? Complicating things is the fact that Holmes was married to Foxx was a onetime Co-star Tom Cruise. Cruise and Foxx became friends on the set of their 2004 movie Collateral, which Foxx received an Oscar nod for supporting actor. No word lately on how that friendship is now with Katie Holmes being a factor. Meanwhile, Foxx's show, Beat Shazam will debut on Thursday, May 25th at 9pm on FOX.
Okay, you know one of my all time favorites is a legend in POP music, and now Barry Manilow has revealed he's gay and happily married. Manilow, 73, is celebrating 50-years in show business. He's made the cover of People magazine and reveals he didn't want to disappoint his fans so he kept his private life private. For almost 40-years, the Could It Be Magic singer/songwriter has been in a relationship with his manager Garry Kief, and they married in 2014. In the mid 70's, Manilow kicked off his solo career after time as a TV commercial songwriter and Bette Midler's music director earlier in the decade. Clive Davis signed him to Arista, and Manilow made his TV debut on Dick Clark's American Bandstand. The hits soon followed including Bandstand Boogie, Mandy, Looks Like We Made It, Copacabana, Can't Smile Without You and I Write The Songs, just to name a few. Plus, he became a successful producer for Dionne Warwick (I Never Love This Way Again; Déjà vu) and Phyllis Hyman (Somewhere In My Lifetime). Manilow was married to high school sweetheart Susan Deixler for a year in 1964, and says he wasn't struggling with his sexuality. He just wasn't ready for marriage then. Manilow's new album, This Is My Town: Songs Of New York will be released April 21st.
An Empire star is arrested for domestic violence. Actor Morocco Omari plays an F.B.I. agent and the half brother of Terrence Howard's character "Luscious Lyons" on the top-rated FOX drama. Omari was arrested in Chicago after a 24-year old woman called 9-1-1 and told authorizes she and the 41-year old actor were arguing when he pushed her to the ground several times. Police arrived and noticed bruising on the yet to be identified woman. Police then arrested and booked the actor on misdemeanor domestic battery.
John Oates of Hall & Oates has a new book. The mustached half of The Rock & Roll Hall Of Fame inducted singing/songwriting team, which launched here in Philadelphia, has written the memoir Change Of Seasons. Oates details the ups and downs of fame, the process of trying to live a normal life before, during and after becoming a hugely successful Pop/Rock/R&B act. The book also covers Oates meeting Darryl Hall at a Philly ballroom 50 years ago and playing together since their Temple University days. Oates has been keeping a journal since 1970, and used it for the book. Here at WDAS, Hall & Oates found a big fan in our late Program Director Butterball. Their music has been found on the WDAS playlist in some form or fashion for decades, and some of the hits were even launched at 'DAS first. Hall & Oates sold over 60 million albums and became the most successful duo in music history. Their songs include Sara Smile, Rich Girl, Private Eyes, Maneater, Out Of Touch, I Can't Go For That (No Can Do) and One On One, just to name a few. Among the revelations Oates makes: even being married to a supermodel didn't work because Hall & Oates were the hottest guys on the charts at the time. Shaving off that trademark mustache wasn't just for style but a rebirth of sorts for his lifestyle. Being told he was broke after selling millions of albums. Oates say he blames ex-Lawyer Allen Grubman and ex-Manager (and Mariah Carey's ex-husband) Tommy Mottola, now a high-powered music exec. Oates says they didn't cheat them, but he feels Grubman and Mottola should have warned them the high spending and lavish gifts would come at a price. Hall & Oates have since fought to recover millions in residuals and now have righted their personal finances. Hall & Oates will headline Philly's First Annual HoagieNation on Memorial Day. Along with 80's Rock Group Tears For Fears, HoagieNation will also feature Philly's own Vivian Green, Son Little and G. Love & Special Sauce, to name a few. The First Annual HoagieNation Starring Hall & Oates will take place at Penn Landing's Festival Pier on Memorial Day, May 27th and for tickets and information log on to HoagieNation.com. The book, Change Of Seasons, is out now, and Oates will also have a new, solo music release of original and traditional songs, like a live version of Maneater, coming soon.
Halle Berry broke the internet. The Oscar winning actress may be 50, but you'd never know it by checking out her social media posts. Berry posted two pictures: one showing a variety of sweets and snacks and the other of an almost topless Halle Berry describing her reaction when she has snacks. Berry shutdown the internet and practically put to shame the social media models half her age with the power of instagram.
The blockbuster Get Out is still running in the box office top ten, but is still scheduled to make its DVD and Blue Ray debut on May 23rd. The release will include an alternative ending. The horror/thriller written and directed by Comedian and Emmy Winner Jordan Peele and starring Daniel Kaluuya and Allison Williams has taken in over $168 million at the box office so far.
That's So Raven is back! In 2003, the show was a hit for The Disney Channel going well past its intended audience of 6 to 14-year olds and running for four seasons and 100 episodes. Now Raven Symone' is back as both actress and co-executive producer of the That's So Raven sequel, Raven's Home. Original cast member Anneliese Van Der Pol reprises her role as best friend "Chelsea" while Isaac Brown and Navia Robinson play Raven's 11-year old twins "Booker" and "Nia." Symone' left The View last year to begin work on Raven's Home, but now the details have finally been worked out and filming beings this month. Raven's Home will premiere later this year on The Disney Channel.
We remember Singer Brenda Jones. Brenda was the third member of The Jones Girls along with sisters Shirley and the late Valorie, who passed in 2001. Brenda was in the area visiting her daughter in Wilmington Delaware. She was struck by several cars when she attempted to cross the street and died of her injuries. The police are still investigating this incident. Surviving sister Shirley Jones, who still performs as a solo artist, called the death of her second sister a phenomenal heartbreak, but vowed to continue to honor the names of both sisters. The Jones Girls hailed from Detroit and began in gospel following their mother Mary Francis Jones' career. They soon turned to secular work recording for Curtis Mayfield's Chicago based label Curtom Records. Diana Ross gave them huge exposure when she hired them as her backup singers in the 70's and gave The Jones Girls a solo spot in her concerts. Ross then brought them to Philly on a concert stop. Legend has it Ross called up her friend Kenny Gamble, invited him to her concert saying she had a group for him. Gamble & Huff then signed The Jones Girls in 1979 and they enjoyed a string of hits on Philadelphia International Records including Who Can I Run To, Nights Over Egypt, Dance Turned Into Romance, I Just Love The Man, We're A Melody, and their million-selling, gold single You Gonna Make Me Love Somebody Else, just to name a few. Brenda Jones was 62-years old.
We also remember two acclaimed journalists and members of both the National and Philadelphia Association Of Black Journalists (NABJ and PABJ). Longtime member Monique Oliver passed away in Newark, New Jersey due to complications from lupus. Oliver has been a NABJ member since 2000 and served as PABJ President from 2007-2008. Oliver's career included news producer and writer in Hampton, VA, New York and in Philadelphia, most notably at 6abc. Oliver was an activist who spoke out both in and out of the newsroom for diversity. Monique Oliver was 45.
Founding Member of both the NABJ and PABJ Claude Lewis was given an emotional homegoing last week. The long time columnist passed away in March due to diabetes complications. Lewis was fondly remembered at a Friday afternoon service at Villanova University for his mentorship, a devotion to educate his readers and a life-long dedication to equality. Lewis, who became the first African American to write a regular column for a Philadelphia Newspaper, wrote for The Philadelphia Bulletin until it ceased in 1982. He then moved to The Philadelphia Inquirer. Lewis, who also taught at Villanova, was a member of The Big Three with Philly Columnists Chuck Stone and Acel Moore. The Big Three were the founders of the PABJ in 1973 and later part of the founding group of the National Association Of Black Journalist in 1975. Their groundwork continues today to speak truth to the powerful in all journalistic circles nationwide. Claude Lewis was 82-years old.
This August is when Marlon Wayans returns to TV with his new show Marlon. The sitcom follows a divorced couple with two children who are trying to successfully co-parent when dad is a big kid himself. Essence Atkins (Half & Half; Smart Guy) co-stars as Wayans ex along with Bresha Webb (Meet The Blacks; People Are Talking), Notim Taylor and Amir O'Neil. Marlon will run for 10 episodes beginning Wednesday, August 16th at 9pm on NBC.
Being Mary Jane returns to BET this summer. Part of what held up the show was the disagreement with Star Gabrielle Union and the network on how many shows to film and when they would air. The two sides settled their differences. Now Union, who is also an executive producer, will see her top-rated Being Mary Jane return to BET on July 18th for the second half of the fourth season.
The 2017 Rock & Roll Hall Of Fame will take place next month. Lenny Kravitz will perform a special tribute to Prince, and Alicia Keys is also set to perform that night as well. Snoop Dogg will do the honors inducting his late friend and former Death Row label mate Tupac Shakur. Shakur would have been 46-years old this year. Meanwhile, Pharrell Williams will present Chic's Nile Rodgers The Award for Musical Excellence. Rodgers will accept for himself and his musical partner and Chic Co-founder the late Bernard Edwards. Rodgers and Pharrell teamed up with Daft Punk for the Grammy-winning, Chic-styled hit Get Lucky in 2013. The 2017 Rock & Roll Hall Of Fame Induction ceremony will be held Friday, April 7th and then air on HBO Saturday, April 29th at 8pm.
Coming in April, The Grammys will air an all-star tribute to The Bee Gees. Stevie Wonder, Andra Day, Tori Kelly and John Legend will be among the performers. There'll be an appearance by John Travolta and the last surviving Bee Gee, Barry Gibb will perform hits from the Saturday Night Fever Soundtrack. Stayin' Alive: A Grammy Salute To The Music Of The Bee Gees airs Sunday, April 16th on CBS at 8pm.
Get ready for Kevin Hart Day this summer! Philadelphia, the city of brotherly love and sisterly affection, has declared the native home of the actor/comedian will have a day of appreciation. "My nephew" has been in town filming with Emmy Winner Bryan Cranston (Breaking Bad) the upcoming movie Untouchables, which follows the relationship of a paralyzed man and the caregiver he hires to help him adjust to his new reality and disability. Hart's also hit up local comedy clubs, donated $10,000 to the local Ronald McDonald House charity and has been attending local activities like the Sixers' games. The man is on a roll. His movie Untouchables is due out in 2018. And, Kevin Hart Day in Philadelphia will happen this summer, Thursday, July 6th.
Oscar nominee and Empire Co-star Gabourey Sidibe is telling all. Sidibe is now adding author to her resume and has written the new book This Is Just My Face: Try Not To Stare. The woman who gave an iconic performance in the Academy Award winning Lee Daniels movie Precious details the struggles she deals with despite being a star. Sidibe talks about her very personal decision to have lap band surgery, her type 2 diabetes diagnosis and her teenage battle with bulimia and self-esteem issues. Despite these challenges, Sidibe is feeling pretty good these days. She reunited with Lee Daniels for the number one drama series Empire. Her weight is coming down quite a bit. The actress says she's ready to receive her gentleman caller. This Is Just My Face: Try Not To Stare, will be available in May.
Tiger Woods commemorates the 20th anniversary of his Master's win at Augusta with a new book. The 1997 Masters: My Story chronicles not just the moment he broke golf's color barrier and changed the face of the game forever, but his journey to and since that trailblazing moment. Woods covers the racial harassment he received as a child being called slurs on the golf course and having lemons, limes and rocks thrown at his family's house. He writes how his brothers, Kevin and Earl, Jr. kicked down the door of the perpetrators and after a little talk, the fruit and rocks were no longer thrown at the house. While he didn't confirm the names or number of affairs, Woods did go into his regrets about the cheating scandal that nearly totally derailed his career. He says now he and his ex-wife Elin are in a good place as co-parents. The 1997 Masters: My Story by Tiger Woods is available now.
Premier Ballerina Misty Copeland completed her second book. Copeland made history when she became the first African American principal ballerina at American Ballet Theater. She shattered stereotypes and the naysayers' negativity about weight, muscle and body type to achieve her goal. Now Copeland shares positive health and spirit tips for the mind and body for everyone in her new book, Ballerina Body: Dancing and Eating Your Way To A Leaner, Stronger And More Graceful You. The dance phenom says the book was also an opportunity to show that dancers are in fact athletes and to show the regimen to stay at the top of their game. Copeland is currently on a nationwide promotional tour for Ballerina Body: Dancing and Eating Your Way To A Leaner, Stronger And More Graceful You, which is currently available online and in bookstores. Misty Copeland will be at the Philadelphia Free Library on the Ben Franklin Parkway Thursday, April 13th.
Unforgettable is a thriller set to hit theaters this spring. Rosario Dawson (Men In Black II; He Got Game; Luke Cage; Daredevil) stars as a woman whose new husband and stepdaughter are perfect for her life. But, Katherine Heigl (Grey's Anatomy; Knocked Up) is the ex-wife and mom of Dawson's new family whose jealousy turns into a nightmare for the new wife. Unforgettable, also starring Cheryl Ladd (Charlie's Angels), hits theaters April 21st.
Paris Jackson is on the cover of the 150th anniversary issue of Harper's Bazaar.
The cast of Underground (Aldis Hodge, Alano Miller, Amirah Vann and Aisha Hinds) cover the latest Upscale magazine. The TV series Underground, co-executive produced by Singer/Songwriter John Legend, is currently in its second season on WGN America and airs Wednesdays at 10pm.
Oprah Winfrey and Tony Award winning Actress Renee' Elise Goldsberry (Hamilton) are both the cover of Essence magazine's April issue. The ladies are starring together in The Immortal Life Of Henrietta Lacks, the true story of the contribution made to science by an African American woman who never received credit for it until decades after her death. The Immortal Life Of Henrietta Lacks airs on Saturday, April 22nd on HBO. The April edition of Essence is on hits newsstands now.
Actress Jurnee Smollett (Underground) covers Ebony's March 2017 issue.
Essence Magazine has released a commemorative collector's book on the former First Family. The Obamas: The White House Years is available now.
Former First Lady Michelle Obama covers a special Ebony magazine collector's issue. Ladies First: 100 + Of The Most Powerful Women Of All Time is now available and was designed for Women's History Month. Meanwhile, Former President Barack and the former FLOTUS have closed their first post White House book deal rumored to have a $65 million price tag. Penguin/Random House won the bidding war, but isn't confirming if the books are memoirs or not. As for the hefty pay, The Obamas are choosing to donate a great deal of that money to charity, including The Obama Foundation. Expect new books from both the former POTUS and FLOTUS in 2018.
Essence Magazine is gearing up for its 23rd Annual Essence Fest and The Hip Hop Queen Of Soul, A Legend and The Boss will be in the house! Yes! Mary J. Blige, John Legend and Motown Legend Miss Diana Ross will headline the now legendary festival. Chaka Khan, Philly's own Jazmine Sullivan, India.Arie, Solange, Shirley Jones of The Jones Girls, Ro James, Tweet, Shaggy, Michel'le, Yuna and Lalah Hathaway will also be performing with more acts to come. The 2017 Essence Fest will be June 29th through July 2nd in New Orleans.
Check out who's coming to town:
This Saturday, April 8th – Valerie Simpson of Ashford & Simpson and Paul Shaffer of The Late Show With David Letterman in concert at The Borgata Hotel & Casino in Atlantic City and for tickets and information log onto theborgata.com
Sunday, April 13th – Leela James at The Keswick Theater in Glenside, Pa. For tickets and information log onto keswicktheatrephilly.ticketoffices.com.
Saturday, April 15th – The Philly Spring Jam starring Guy featuring Teddy Riley, Ginuwine, Jagged Edge, Dru Hill and Next at The Liacouras Center, Broad and Montgomery. Tickets go on sale January 17th and for information 1-800-298-4200.
Sunday, April 30th – Tower Of Power at The Keswick Theater in Glenside, Pa. For tickets and information log onto keswicktheatrephilly.ticketoffices.com.
Thursday, May 4th – Marsha Ambrosius and Eric Benet at The Keswick Theater in Glenside, Pa. For tickets and information log onto keswicktheatrephilly.ticketoffices.com.
Saturday, May 13th – Mother's Day Weekend concert starring Frankie Beverly & Maze, Gladys Knight and Kem at The Boardwalk Hall in Atlantic City. Tickets are on sale now and for more information log onto boardwalkhall.com.
Saturday, May 13th –Brian McKnight at The Keswick Theater in Glenside, PA. Tickets are on sale now and for more information log onto keswicktheatre.com.
Sunday, May 14th – Mother's Day Concert starring Stephanie Mills and Troop at The Tropicana Hotel & Casino in Atlantic City. Tickets are on sale now and for more information log onto ticketmaster.com.
Sunday, May 28th – Maxwell with Leela James and Ledisi in concert at The Borgata Hotel & Casino in Atlantic City and for tickets and information log onto theborgata.com.
Sunday, July 16th – Jill Scott in concert at The Borgata Hotel & Casino in Atlantic City and for tickets and information log onto theborgata.com.
Saturday, July 29th – Diana Ross' In The Name Of Love Tour at The Mann Center For The Performing Arts, 52nd & Parkside Avenue and for tickets and information log onto manncenter.org.
Sunday, August 13th – Kool & The Gang and The Commodores in concert at The Borgata Hotel & Casino in Atlantic City and for tickets and information log onto theborgata.com.
Friday, September 1st - The I Love The 90's Tour: The Party Continues starring Blackstreet, TLC, Montell Jordan, Naughty By Nature, Biz Markie, Snap and C&C Music Factory at The BB&T Pavilion in Camden, NJ.
If you would like more info please email me at pattyj1053@aol.com or Pattyjackson@clearchannel.comor check me out with my midday reports at 10:35am, 12:35pm and 2:35pm during the day.

Patty Jackson: The 4-1-1
Each week Patty Jackson gives us the latest celebrity news and entertainment gossip in The 4-1-1 every Thursday on WDAS
Read more