Pride of Philly: Nafessa Williams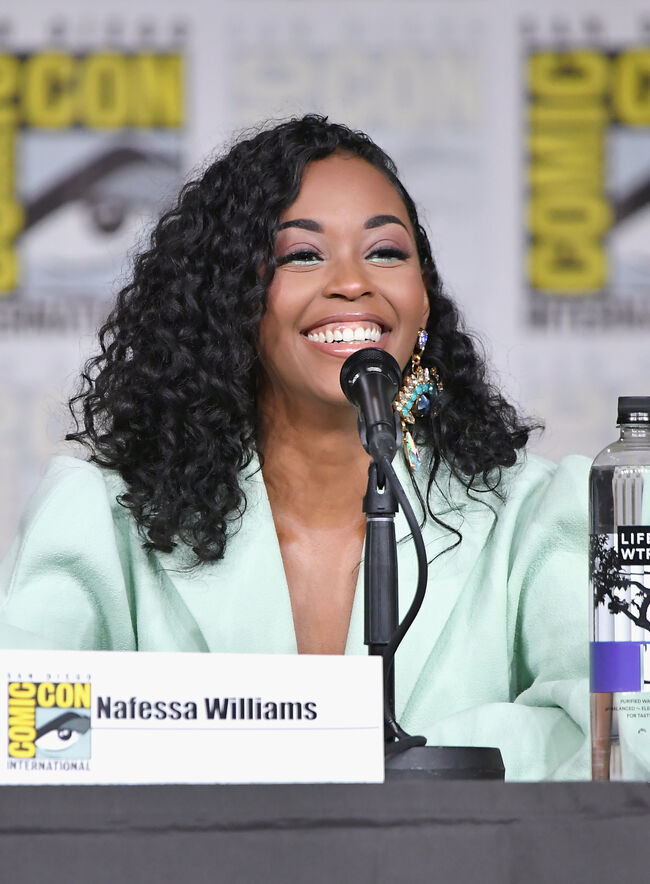 Actress Nafessa Williams was born in Philadelphia in 1989 and studied criminal justice at West Chester University. Before she started acting, Williams was an intern in the homicide department for a District Attorney. Williams' first big role was in the film Streets, which was cast in 2011 and released in 2012, also starring Meek Mill. She joined the cast of ABC's One Life to Live in March 2011 and remained in the cast until July 2011. After One Life to Live, Nafessa Williams moved to Los Angeles and appeared in two episodes of The Bold and the Beautiful, and an episode of Survivor's Remorse as well as other tv shows and movies. In 2015, Williams played the role of Simone in Queen Latifah's movie, Brotherly Love, and also the role of Krystal in The Man in 3B. She then appeared in Twin Peaks and Code Black. In 2017, Nafessa Williams was cast as Anissa Pierce in the series Black Lightning. In 2019 she played the role of Missy in the movie Black and Blue alongside Naomie Harris and Tyrese Gibson, directed by Deon Taylor.
When Nafessa is not acting she co-hosts the VIP Happy Hour on Youtube, works on her fashion label, Saturday Dreaming, stays active and fit and enjoys giving back to the community through The Peggy Beatrice Foundation and other charitable endeavors.