Nick Gordon & Trey Songz charged; A TV star's back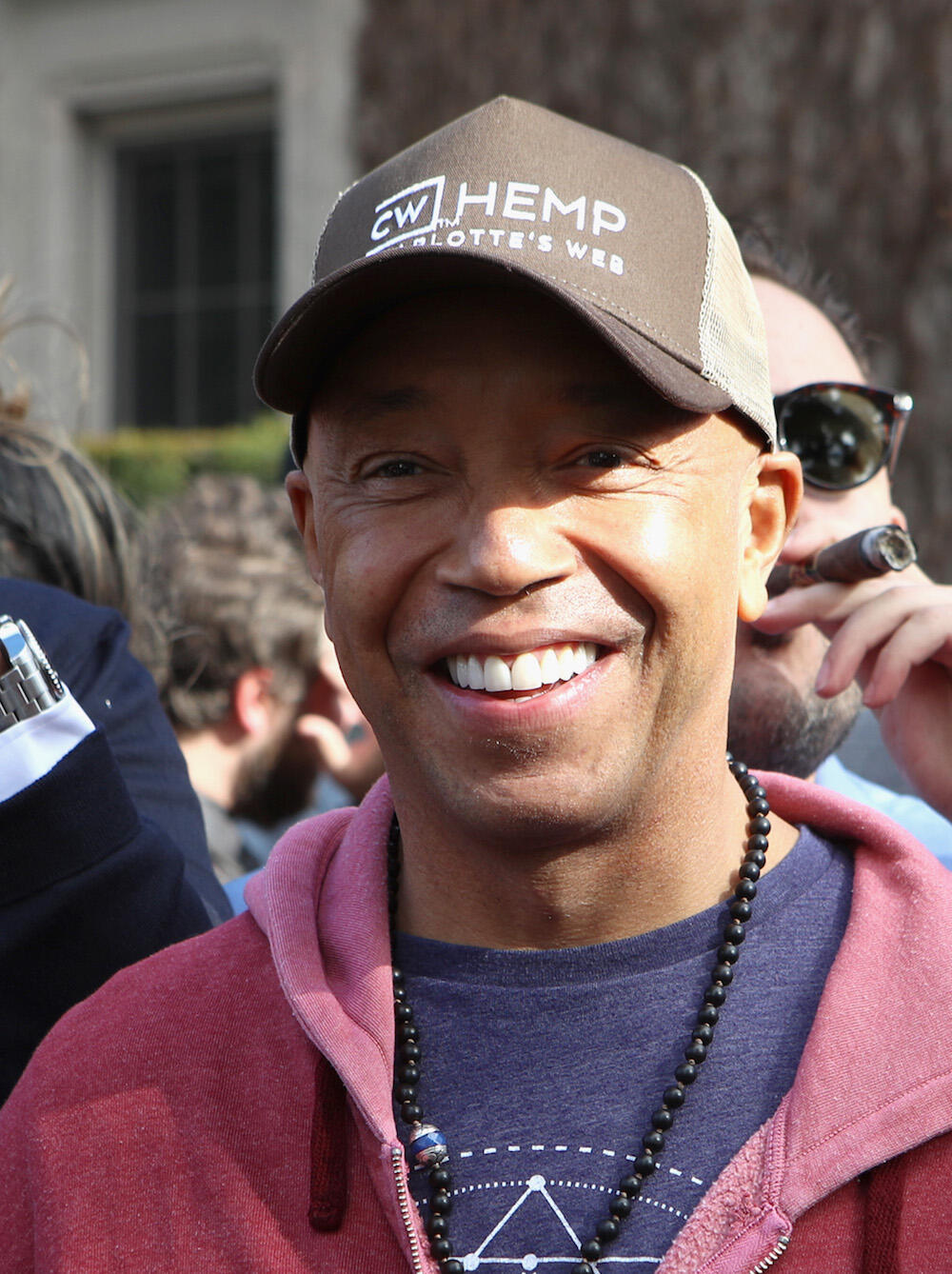 (Photo by Ari Perilstein/Getty Images for Roc Nation)
Nick Gordon has been arrested once again. You'll remember last week, he was arrested for domestic violence. This time he was rearrested after violating the terms of his pre-trial release, including no contact with the alleged victim Laura Leal. Cops got a tip call the two were together and authorities then arrested Gordon. Gordon was the former boyfriend/play brother of the late Bobbi Kristina Brown, the daughter of Singers Bobby Brown and the late Whitney Houston. Gordon was first arrested last week as a result of a 911 call and an altercation with his new girlfriend Laura Leal. Reportedly, there was a previous arrest involving Gordon and Leal a year ago, but Leal sided with Gordon to get those charges dropped. Besides this current case, Gordon was successfully sued by Bobby Brown and the estate of Bobbi Kristina Brown and found liable for Bobbi Kristina's death. At press time, Gordon is still in custody for this latest pre-trial release violation.
Trey Songz is fighting back against charges he's an abuser. The chart topping, 33-year old singer and actor turned himself into police after a woman filed assault charges against him. Songz is out on $50,000 bail. Andrea Buera held a press conference with her lawyer, famed Attorney Lisa Bloom. Buera claims Songz gave her a concussion after punching her repeatedly in the head because she spoke to another man at a party. Buera says this alleged incident took place at this year's 2018 NBA All-Star Game. Songz took to social media and stated he's being lied on and falsely accused for someone' s personal gain. He also says he won't be talking about this much publicly. Buera was able to get a restraining order against Songz and says she'll fully cooperate with the investigation.
We send our prayers and condolences out to Queen Latifah and her entire family on the passing of her mother, Rita Owens. Ms. Owens waged a valiant battle against heart disease in her recent years. Queen Latifah and her mom launched a Mother's Day campaign to raise awareness for those living with heart failure. Rita Owens was an actress seen, in the last few years, in some of her daughter's projects. Ms. Owens was seen in both Cookout movies and acted alongside her daughter in the 90's sitcom Living Single. Queen Latifah said she is heartbroken but knows her mom's at peace. The Oscar nominee called her mom a woman of great faith, sweet but sassy, worldly but pragmatic and the love of her life. Ms. Rita Owens' homegoing arrangements have not been made public as of press time as the family has requested privacy at this time.
After a health scare Wendy Williams returns to daytime after a three week absence. The Queen Of All Media has Graves' disease and hyperthyroidism. Williams told Good Morning America this was a perfect storm because she's a person who never takes sick days. She also missed three doctor's appointments. This apparently had been brewing since Williams' past summer's fainting spell when she passed out on air. Williams found out she was very deficient in Vitamin D and she suffers from vertigo which threw off her equilibrium. Williams says she's not doing what so many women do which is put everyone else first and only then treat her own health last. No more. Williams also says don't ask her how she's feeling or about her health. She say just use her trademark How You Doin'!
Sinbad is returing to television. He's landed the role of dad to fellow Comedian Lil Rel Howery (Get Out; The Carmichael Show) in the upcoming FOX sitcom Rel. This will be Sinbad's first regular network role since his own The Sinbad Show ran on FOX 25 years ago. Lil Rel will play a long distance dad trying to make the best of a bitter divorce that was a result of his ex-wife's affair. Lil Rel co-starred last on TV on Jerrod Carmichael's self-titled NBC sitcom and now Carmichel is one of the executive producers of Rel, which is intended for a fall premiere. The show is intended for fall premiere on FOX.
Golden Globe Winner Ving Rhames is returning to the small screen in the CBS reboot of Cagney And Lacey. Rhames, known for his big screen roles in Mission Impossible, Rosewood, Con Air and, of course, Baby Boy, will play the homicide coordinator Police Captain Stark. Rhames will play opposite Sarah Drew (Grey's Anatomy) as Cagney and Michelle Hurd (Law & Order SVU; Blindspot) as Lacey. The reboot is based on the classic CBS drama from the 1980's that starred Tyne Daly and Sharon Gless, both of whom won Emmys for their roles. The Cagney And Lacey reboot is planned for a fall premiere on CBS.
After months of multiple sexual misconduct accusations, Russell Simmons has resurfaced. The hip hop impresario reportedly has law enforcement looking into some of the claims against him, a' la Harvey Weinstein. As a result, Simmons issued a statement denying all wrong doing but also stepping down from his companies as to not be a distraction. Reportedly, Simmons had even left the country on a yoga retreat for a while. He recently resurfaced and assured that he isn't a violent person and hasn't engaged in violence. As the paparazzi took pictures of the 60-year old Simmons headed to his car, a very young brunette was in the front seat. Sources say the woman was a 22-year old model. Before Simmons pulled off the two were captured in a couple of passionate kisses. Hmmmmmm!
Singers Will Downing, Philly's own Vivian Green and Major (Honest; Why I Love You) are performing at WDAS' Fourth Annual Women Of Excellence Luncheon on Saturday, March 31st. This year's honorees include Broadcast Legend Rev. Louise Williams Bishop, City Councilwoman Cherelle Parker, TV Icon Lisa Thomas Laury, First Lady of Mother Bethel AME Church Leslie Patterson-Tyler, The Philadelphia Tribune's own Shonda McClain and our Special Trailblazing Woman of Excellence honor to Hip Hop Legend and Oscar Nominee Queen Latifah! It all takes place Saturday, March 31st from 11am-4pm at The Sheraton Philadelphia Downtown, 17th and Race. All the details are at wdasfm.com.
An American Idol Champ is back! Ruben Studdard won the second season of American Idol and went on to have some success in the mid 2000's. He often was compared to his singing hero Luther Vandross. Now Studdard gets to pay homage to his biggest influence. Ruben Sings Luther is his new CD and a collection of some of Studdard's favorites by the late Luther Vandross. Never Too Much, So Amazing, Til' My Baby Comes Home and The Power Of Love, just to name a few, are included in this set. Studdard is mounting a tour entitled Always & Forever: An Evening Of Luther Vandross. The tour stops in our area at the Keswick Theater Saturday, April 28th in Glenside.
The Roxanne Shante' Story is coming to Netflix. The pioneering female rap star and charter member of the Juice Crew burst upon the scene starting in 1984 with the cuts Hanging Out and Roxanne, Roxanne. Her other hits include Sparky's Turn; Roxanne You're Through; Have A Nice Day; and Go On Girl. Now the story of the rap legend is coming to the small screen. Chante Adams, Oscar Winner Mahershala Ali (Moonlight) and Nia Long (Best Man; Love Jones; Big Momma's House) bring the life and career of Roxanne Shante' to the screen. Roxanne Roxanne begins streaming on Netflix this Friday, March 23rd.
UnSung is back on TV One profiling Gospel Legend Shirley Caesar this Sunday at 9pm.
Teyana Taylor & Iman Shumpert are bringing their life to the small screen in the new reality show Teyana & Iman. The singer and actress and her NBA baller husband chronicle their everyday life as they maneuver their busy careers and their parenthood duties for their young daughter Junie. Teyana and Iman premieres Monday, March 26th at 9pm on VH1!
Lee Daniels' dramas Empire and Star return to FOX Wednesday nights March 28th beginning at 8pm.
Singer/Songwriter/Actor John Legend is coming to TV as…..Jesus Christ. The Oscar winner will star in NBC's revival of the legendary Broadway smash Jesus Christ Superstar. Legend is no stranger to Broadway works as he won a Tony for producing the revival of August Wilson's Jitney. This project is the latest in the live revivals of movies and plays by network television. Rock Legend Alice Cooper will also be in the cast. Jesus Christ Superstar will air live on NBC Easter Sunday, April 1st.
Tiffany Haddish joins Tracy Morgan for the series The Last OG, which debuts on TBS Tuesday, April 3rd at 10:30pm.
The hit Power has gotten some good news from its cable network Starz. The award winning drama starring Omari Hardwick, Joseph Sikora, Naturi Naughton, Lela Loren and, the show's co-executive producer, Curtis 50 Cent Jackson, was renewed for a six season. 50 Cent is set to direct in that season, but first comes the faith season. And, the fifth season premiere of Power will be Sunday, July 1st at 9pm on Starz.
Taraji P. Henson will be starring in Tyler Perry-psychological-thriller Acrimony, co-starring Tika Sumpter (The Haves & Have Nots; Ride Along), opening March 30th.
Halle Berry and Daniel Craig will team up on the big screen for Kings. The movie is based on the L.A. riots of 1992 following the not guilty verdict for the officers caught on videotape beating the late motorist Rodney King. Berry will play a mom of eight children. Kings will be in theaters April 27th.
NBA Champ Kyrie Irving is getting into movies with Shaquille O'Neal, Reggie Miller, Chris Weber, Lisa Leslie, Erica Ash and Tiffany Haddish. Irving stars as elderly basketball playing Uncle Drew in a big screen adventure based on the character created for the Pepsi Max commercials. Philly's own Charles Stone, III directs this big screen adaption. Uncle Drew hits theaters June 29th.
Mary J. Blige is currently slaying on the cover of the new March issue of Ebony magazine as the cover story Hail Queen saluting her history making career, new projects and reclaiming her power.
Black Panther Star Chadwick Boseman will host Saturday Night Live with Musical Guest Cardi B, pregnant or not, on Saturday, April 7th. Meanwhile, the Panther nation keeps rolling by the cast appearing in Essence magazine's March issue is also a salute to the movie. There are three Essence covers featuring Chadwick Boseman, the second with the men (Boseman, Michael B. Jordan, Daniel Kaluuya and Forest Whitaker) and the third with the ladies (Lupita Nyong'o, Angela Bassett, Letitia Wright and Danai Gurira).
Essence magazine released the Essence Music Festival schedule and lineup for 2018. The festivities return to New Orleans July 5th through the 8th. Performers include Janet Jackson, Jilly from Philly Jill Scott, Philly's own The Roots, Snoop Dogg, Erykah Badu, Teddy Riley's New Jack Swing Experience (Wreckx-N-Effect, Blackstreet and Guy), Idris Elba, Fantasia, Miguel and Mary J. Blige with more acts to be announced. All the details are on Essence.com
Check out who's coming to town:
Saturday, March 31st – Martin Lawrence, Adele Givens and DeRay Davis are all coming to Boardwalk Hall in Atlantic City for a comedy concert. For tickets and information log onto boardwalkhall.com/events.
Thursday, April 5th – Patti LaBelle in concert at The Academy Of Music, 240 South Broad Street, between Locust and Manning Streets. For tickets and information log onto kimmelcenter.org
Wednesday, April 11th – Eric B & Rakim in concert at The TLA on South Street between 3rd and 4th and for tickets and information log onto ticketmaster.com.
Friday, April 13th – The Philly Spring Jam starring Ginuwine, Tank, Brandy, Teddy Riley & Guy and 112 at the Liacouras Center and for more information log onto Liacourascenter.com/events.
Saturday, April 28th – Ruben Studdard in concert: Always & Forever, An Evening Of Luther Vandross. The concert will be at The Keswick Theater in Glenside, Pa. and for tickets and information log onto keswicktheatre.com/events/all
Friday, May 11th – The 10th Anniversary Of Platinum Shows' Mother's Day Music Festival begins with the Friday concert starring Singers Joe and Stokley (from Mint Condition) kick things off Friday, May 11th at Caesar's Palace in Atlantic City. For Ticket information log onto ppshows.com.
Saturday, May 12th – The 10th Anniversary Of Platinum Shows' Mother's Day Music Festival with the Saturday concert starring Maxwell, Gladys Knight and Vivian Green at the Boardwalk Hall in Atlantic City. For Ticket information log onto ppshows.com.
Sunday, May 13th – The 10th Anniversary Of Platinum Shows' Mother's Day Music Festival concludes with the Sunday concert starring The Whispers/ L.J. Reynolds & The Dramatics/ The Intruders at The Tropicana in Atlantic City. For Ticket information log onto ppshows.com.
Saturday, May 26th – The Irresponsible Tour starring Kevin Hart at the Boardwalk Hall in Atlantic City.
Saturday, June 2nd - The 11th Annual Roots Picnic with host Dave Chappelle. Scheduled to perform with The Roots are 2 Chainz, DVSN, Fabalous, Jadakiss, Rapsody and Brandy, just to name a few. It all takes place at Festival Pier in Philly. For passes and information log onto rootspicnic.com/philly.
Monday, July 30th – Jay-Z & Beyoncé: 2018 On The Run 2 Tour at Lincoln Financial Field in South Philadelphia. For tickets and information log onto ticketmaster.com.
Saturday, August 25th – Smokey Robinson in concert at the Mann Center For The Performing Arts, 52nd Street & Parkside Avenue. For more information log on to manncenter.org
Wednesday & Thursday, September 19th and 20th – Bruno Mars and Cardi B on Thee 24K Magic North American Concert Tour at the Wells Fargo Center. For tickets and information log onto wellsfargocenterphilly.com.
If you would like more info please email me at PattyJackson@iHeartMedia.com or check me out with my midday reports at 10:30am, 12:30pm and 2:30pm during the day.

Patty Jackson: The 4-1-1
Each week Patty Jackson gives us the latest celebrity news and entertainment gossip in The 4-1-1 every Thursday on WDAS
Read more