Russell is Out Lauer Is Out & Nominations Are Out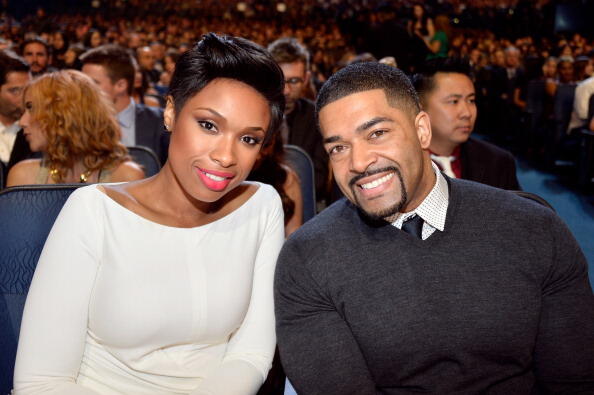 Another accuser has come forward against Russell Simmons and now it's cost him his title. Simmons, co-founder of Def Jam Records and Founder and CEO of RUSH Communications, is stepping down from all of his companies as a third woman accuses him of sexual misconduct in 1991. Writer Jenny Lumet wrote a detailed column in an industry paper of being assaulted by Simmons. In his public statement, Simmons says Lumet's recollection of that evening is very different from his, but he does acknowledge her feelings of fear and intimidation are real. With that, Simmons says he'll turn over leadership to a new generation as not to become a distraction as the voiceless now find their voices. Jenny Lumet is the daughter of the famed late Director Sidney Lumet and the granddaughter of the legendary Lena Horne. Lumet would have been 24 in 1991 and Simmons 34.
The biggest shocker of the week was Matt Lauer's unexpected exit this week from The Today Show. NBC News fired the longtime news anchor after a complaint of inappropriate sexual behavior in the workplace. NBC News released a statement that didn't get into specifics, but did acknowledge that complaint from a single staffer also gave them reason to believe this wasn't an isolated incident. Savannah Guthrie and Hoda Kotb delivered the news, and it was quite an emotional situation for them. Both the co-anchors acknowledged they were grappling with the colleague they care about and bad behavior. Meanwhile, after the announcement more women came forward with Lauer accusations. All, like the first accuser at this point, are anonymous. Now published reports are accusing Lauer of giving out sex toys and lewd notes, along with vulgar language and leering at female staffers and even having sex in his office with underlings. There's also a video that may or may not be out of context of former Co-Anchor Katie Couric saying the most annoying thing about Matt was how he kept pinching her bottom. NBC didn't wait and cut ties immediately. But, how much was known before the complaint and where will the fallout land next?
Meanwhile, who will replace Lauer on Today? NBC found success when after controversy on the accuracy of his public statements, Brian Williams was ousted and Lester Holt took over NBC Nightly News. As for Today, your likely candidates include Craig Melvin, Carson Daly and Willie Giest. Unless Today goes with all ladies in the anchor chairs. Lauer's ouster comes less than a week after his CBS counterpart Charlie Rose was fired from CBS This Morning and cancelled by PBS for workplace misconduct. Lauer released a statement apologizing to all he hurt and that his full time job now is repairing the damage. He also stated everything being said about him isn't true, but enough of it is to make him embarrassed and ashamed.
Emmy and Golden Globe Award Winner Jeremy Piven has also been accused of sexual misconduct and now his new show has been cancelled by CBS. Piven won his awards for the HBO series Entourage. This season he returned to broadcast primetime starring in the drama Wisdom Of The Crowd. CBS has decided to end the show after it burns off its 13-episode order. The network has given no official reason for the cancellation, but Piven's promotional appearances on the network had also been cancelled earlier. All this comes in the wake of multiple accusers claiming Piven was sexually inappropriate with them. Piven has issued a denial of all wrong doing and even posted the results of a lie detector test that he passed to social media.
Although Tyler Perry has signed a new deal with Viacom, he still has programming for Oprah's OWN coming in 2018. Perry is rebooting The House Of Payne into The Paynes. This new reboot won't have Allen Payne, Demetria McKinney, Lance Gross or Keshia Knight Pulliam as regulars. No word yet on whether they'll be guest stars. Emmy Winner Jackee Harry will join original castmembers LaVan Davis and Cassie Davis. The Paynes premieres Tuesday, January 16th with back to back episodes at 10pm. Perry's nighttime dramas The Haves & The Have Nots, premiering Tuesday, January 9th at 9pm, and If Loving You Is Wrong, premiering Wednesday, January 10th at 10pm, will also be back on the OWN schedule for 2018.
We remember Steve "Snapper" Jones. The pro basketball player turned sports analyst played in the ABA for eight seasons and one in the NBA. He was a three time All-Star. But, fans will remember his toe to toe commentaries with former Pro-baller Bill Walton as both men offered color to Marv Albert's NBC coverage of the NBA. The two men, close friends and former teammates, would often disagree on live television, and they became fan favorites because of it. Walton eulogized Jones on the air recently and declared Jones saved Walton's basketball career and made his television career. Steve "Snapper" Jones was 75-years old.
Prince Harry is engaged to Actress Meghan Markle. The couple sat down for a single interview that went all over the world, broadcast and viral. The former actress, best known for her six year run on the USA cable drama Suits, is preparing for citizenship in England and may keep dual citizenship with the U.S. Prince Harry, a onetime party boy, has found his Mrs. Right, and there's no controversy with either family. The wedding may be the media sensation of 2018 as sources say a spring ceremony is in the works.
Zendaya hits the circus by way of the big screen. The actress/social activist goes on the adventure side with her new movie The Greatest Showman. Co-starring Hugh Jackman, Zach Efron, Michelle Williams and Rebecca Ferguson, the bio pic is the story of how Barnum & Bailey Circus was begun by P.T. Barnum. The Greatest Showman opens Wednesday, December 20th.
Dwayne "The Rock" Johnson and "my nephew" Kevin Hart are back together again. The two went to Hawaii and filmed the sequel to the Robin Williams' box office hit now known as Jumanji: Welcome To The Jungle. The 3-D action adventure follows four high schoolers who become trapped in a video game, and as their mature selves (Hart, Johnson, Jack Black and Karen Gillan) must find their way through the jungle and back to the real world. Jumanji: Welcome To The Jungle opens Wednesday, December 20th.
Speaking of The Rock, Dwayne Johnson is on the cover of Ebony magazine. It's the power issue for December/January and Johnson will talk fame, fortune and fatherhood.
WDAS Morning Man Steve Harvey will ring in 2018 on TV. Harvey will host FOX's New Year's Eve broadcast. Harvey will be in Times Square, but FOX hasn't announced his lineup of guest and performers yet.
Mel B and Stephen Belafonte have finalized their divorce, and are ready for the judge to sign off. Reportedly, the confidential agreement has the two sharing custody of their 6-year old daughter; selling their home after Belafonte gets his personal belongings back; and no child support on either side. Belafonte will get three years of spousal support provided he destroys all compromising videos of Mel B (a.k.a. the alleged sex tapes). That's one for the books.
Singer/Songwriter Roberta Flack is reportedly battling Alzheimer's disease. The 80-year old legend is famous for her songs Killing Me Softly With His Song, Feel Like Making Love, The First Time Ever I Saw Your Face. Plus there are her duets with Peabo Bryson (Tonight I Celebrate My Love), Maxie Priest (Set The Night To Music) and, of course, Donny Hathaway (Where Is The Love, Back Together, and The Closer I Get To You). Details are pretty quiet so far on Flack's current condition, but we wish her all the best.
The Reverend Jesse Jackson is battling Parkinson's disease. The world renowned civil rights leader shared his diagnosis last week. The 76-year old noticed how routine tasks were becoming increasingly difficult. Parkinson's affects the part of the brain that rules the motor system. Jackson says his diagnosis isn't a sign to stop, but to make lifestyle adjustments to slow down the disease's progression. We wish him well.
Did Tyrese tell a fib about his wife? The singer, who has been in a nasty child support/custody battle, in a PR crisis because of his social media post and in a showbiz battle with Fast And Furious Co-star Dwayne Johnson, just got caught in a whopper. Tyrese had earlier said his new wife was pregnant, he was broke and Will and Jada Smith were sending him $5 million to help. Tyrese went back to social media and blamed it on the medication. The singer/actor says he was advised to take some "psych" meds, and those meds are the cause of his problems. He cleared up his wife's not pregnant, he's not broke and Will & Jada aren't hooking him up with money. Tyrese says he's a big boy with a thick skin, is off those meds and is now an open book.
Jay-Z fesses up to Becky with the good hair. The rap legend confessed to the New York Times Style magazine that his marriage survived the scandal of cheating. Both Jay and wife Beyonce worked the experience into their music. He says their work was almost like therapy. Jay also shared the hardest thing about the experience was seeing the hurt you can put on someone else, but it was his motivation to put his marriage back together.
The 49th Annual NAACP Image Awards will air on The Martin Luther King Day holiday. The two-hour show will air live and be a commemoration of the 50th anniversary of Dr. King's assassination. Among the leading nominees are Mary J. Blige and Jay-Z with five nominations. Issa Rae (Insecure), Bruno Mars and Sza have four. Charlie Wilson, Ledisi and Idris Elba have three nominations. Netflix and OWN lead in the TV categories. The NAACP Image Awards with Host and Nominee Anthony Anderson air 9pm, Monday, January 15th on TV One.
The 2018 Grammy nominations have been announced. Sza is among the standouts with nominations for her songs The Weekend and Love Galore and for herself as Best New Artist. Other nominees include Jay-Z with eight, Kendrick Lamar with seven nominations, Bruno Mars with six and Khalid (Location) with five nominations. The Grammys air Sunday, January 28th on CBS.
ABC's reboot of American Idol with judges Katy Perry, Lionel Richie Luke Bryan and Host Ryan Seacrest airs Sunday, March 11th on ABC.
FOX's self proclaimed successor to American Idol, The Four: Battle For Stardom premieres in January. What's the difference between this and the other singing reality shows? The Four won't just be making competition winners, but making stars. The judges are Fergie, DJ Khaled, Meghan Trainor, Record Executive Charlie Walk and P Diddy. The Four: Battle For Stardom premieres 8pm, Thursday, January 4th on FOX.
At the movies this week, Marshall is returning to theaters starring Chadwick Boseman, Kate Hudson and Sterling K. Brown. The movie chronicles an early law case of the late Thurgood Marshall before his landmark arguments that led to school desegregation in Brown vs. Board Of Education, and before he was appointed America's first African American Supreme Court Justice. The movie just received eight NAACP Image Award nominations and a Grammy nomination. The filmmakers are hoping those accolades give another boost to this critically acclaimed and historic work. Marshall is back in theaters Friday, December 1st.
Sheryl Lee Ralph is returning to the TV and silver screens. First up, Ralph teams up with Oscar winners Morgan Freeman and Tommy Lee Jones in the big screen comedy Just Getting Started. A retired lawyer and retired F.B.I. agent team up to take down the mafia from their quiet retirement village. Just Getting Started opens Friday, December 8th.
Then Ralph, a.k.a. Mrs. State Senator Vincent Hughes, joins the cast of BET's The Quad. Returning for its second season, BET's scripted drama is set on the campus of a Historically Black College/University (HBCU). Anika Noni Rose (Dreamgirls; Power; For Colored Girls) heads up the cast as the no nonsense college president. The Quad will return to BET early in 2018.
Its' Jennifer Hudson vs. David Otunga: Round 2. The Oscar winner has dropped her order of protection against Otunga and the court has granted him temporary custody. This is because their son David, Jr. is eight, and Hudson is traveling back and forth to England to tape The Voice UK. Otunga, a former WWE pro wrestler, made it clear to the court he's the boy's primary caregiver anyway with the travel Hudson already does. Hudson agreed to drop the order only because Otunga is out of her house and no longer a threat to her. Hudson never accused Otunga of threatening their son only her. These rulings are all temporary and will likely come up again once Hudson completes her schedule overseas.
After a six year run on ABC, The Billboard Music Awards are moving to NBC. Premiering in 2011, Billboard Magazine, which tracks and charts all major music genres weekly, created their own awards show to reflect the biggest acts of the year. As time went on the legendary Dick Clark Productions (MTV Awards; American Music Awards; Academy Of Country Music Awards) took over the ceremony. Executives have signed a multi-year deal with NBC finally giving that network a much needed seat in the music awards arena. No date has been announced yet for The 2018 Billboard Music Awards.
Smokey Robinson has a new holiday album out. While he did a few holiday albums on Motown with The Miracles, Christmas Everyday is Robinson's first solo effort. There's a mix of originals like The Night The Baby Was Born and classic songs such as Donny Hathaway's This Christmas. Christmas Everyday is available in stores and online now.
Arista/Legacy Records has released the tribute album Whitney Houston: I Wish You Love, More From The Bodyguard, which is available now. The Bodyguard starred Kevin Costner and Houston, and took in over $400 million at the box office in 1992.
Taraji P. Henson will star in the action-thriller Proud Mary, which will reunite Color Purple Co-stars Danny Glover and Margaret Avery, and opens January 12th. Then there's the Tyler Perry psychological thriller Acrimony, co-starring Tika Sumpter (The Haves & Have Nots; Ride Along), opening March 30th.
Congresswoman Maxine Waters and Actor Kofi Siriboe (Girls Trip; Queen Sugar) are sharing the December/January cover of Essence magazine's Year in Review: Everyone Who Gave Us Life.
Colin Kaepernick is on the cover of G.Q. as Citizen Of The Year. Kaepernick, who critics have said has been blackballed from the NFL because of his protest of police brutality, wants to take back the message. He insisted on a photo shoot in Harlem with its residents' children and at the same location the Nation Of Islam led a march against the war in Vietnam with Muhammad Ali. He also insisted G.Q. use black designers for the extensive wardrobe changes. Kaepernick says his kneeling at the flag during the national anthem was not about anything other than protesting police brutality and racism.
Kendrick Lamar is sharing the cover of Forbes magazine's 30 Under 30. Lamar is being billed as Hip Hop's $80 million conscience.
Tracee Ellis Ross has her own line clothing line. She's collaborated with JC Penny and launched Tracee Ellis Ross For JC Penny #TER4JCP. Ross says her launching this line is based on her mom's influence on her fashion sense, and that it's in the genes. The collection is available now online and at JC Penny Stores.
Larenz Tate (Love Jones; Dead Presidents) and Erica Ash (The Real Husbands Of Hollywood) will host The 2018 Trumpet Awards, the celebration of African American achievement and history in society, airing Sunday, February 11th at 9pm on Bounce TV.
Oscar winner Angela Bassett, Peter Krause (Sports Night; Parenthood) and Connie Britton (Spin City; Friday Night Lights) will head up the show 911. The new medical drama will revolve around ambulance driving rescue workers. 911 is scheduled for a January premiere on FOX. Meanwhile, look for Bassett in Marvel Comics big screen adaption of Black Panther, with Chadwick Boseman, to be released February 16th.
Check out who's coming to town:
This Friday, December 1st – Sinbad comedy show at The Keswick Theater in Glenside, Pa. and for more information log onto keswicktheatre.com
This Friday, December 1st – Jay-Z at The Wells Fargo Center. For tickets or for more information log onto wellsfargocenterphilly.com.
Saturday, December 9th – Fantasia Christmas Holiday concert at the Fillmore Philly, 29 East Allen Street and for more information log onto thefillmorephilly.com/venue
Tuesday, December 12th – A Soulful Christmas featuring local Philadelphia praise dancers and youth, combined and mass choirs and honoree Gospel Legend Lady Tramaine Hawkins at Verizon Hall in the Kimmel Center, Broad & Spruce Streets. For tickets and information log onto kimmelcenter.org
Sunday, December 17th – Damien Escobar in concert at The Keswick Theater in Glenside, Pa. and for more information log onto keswicktheatre.com
Tuesday, December 19th – The Great Xscape Tour starring Xscape, Monica and Tamar Braxton at The Liacouras Center, Broad & Montgomery. Tix are on sale Friday, October 13th 2017 and for more information log onto Liacourascenter.com/events.
Thursday, December 30th – Maze Featuring Frankie Beverly in concert at The Tower Theater, Upper Darby, Pa. For tickets and information venue.thetowerphilly.com.
Saturday, January 13th – Babyface at The Tropicana in Atlantic City. For tickets or for more information log onto Tropicana.net
Sunday, January 14th – The All-Stars Of Hip Hop starring Nelly, Ja Rule, KRS1, Redman & Method Man, Fatman Scoop and Three Times Dope at The Boardwalk Hall in Atlantic City. For tickets and information log onto ppshows.com.
Friday, February 2nd – Tavis Smiley Presents Death Of A King: A Theatrical Experience. A live multi-media presentation based on Smiley's best seller Death of A King: The Real Story of Dr. Martin Luther King Jr.'s Final Year at the Merriam Theater, 250 South Broad Street, between Locust and Manning Streets. For tickets and information log onto kimmelcenter.org
February, Friday, the 16th and Saturday, 17th – Mary J. Blige in concert at the Borgata in Atlantic City. Tickets and more information at WWW.THEBORGATA.COM!
Saturday, February 17th – Kem and Avant in concert at The Boardwalk Hall in Atlantic City. For tickets and information log onto ticketmaster.com.
Sunday, February 18th – The Soul Jam The Stylistics, The Delfonics, Blue Magic and Bloodstone At The Tropicana in Atlantic City. Tickets and more information log onto Tropicana.net
Saturday, February 24th – Katt Williams in concert at The Boardwalk Hall in Atlantic City. For tickets and information log onto boardwalkhall.com/events.
Friday, March 9th – Keith Sweat in concert at The Liacouras Center, Broad & Montgomery. Tix are on sale Friday, October 13th 2017 and for more information log onto Liacourascenter.com/events.
Thursday, April 5th – Patti LaBelle in concert at The Academy Of Music, 240 South Broad Street, between Locust and Manning Streets. For tickets and information log onto kimmelcenter.org
If you would like more info please email me at PattyJackson@iHeartMedia.com or check me out with my midday reports at 10:30am, 12:30pm and 2:30pm during the day.

Patty Jackson: The 4-1-1
Each week Patty Jackson gives us the latest celebrity news and entertainment gossip in The 4-1-1 every Thursday on WDAS
Read more