The Two Mrs. Harts; Usher responds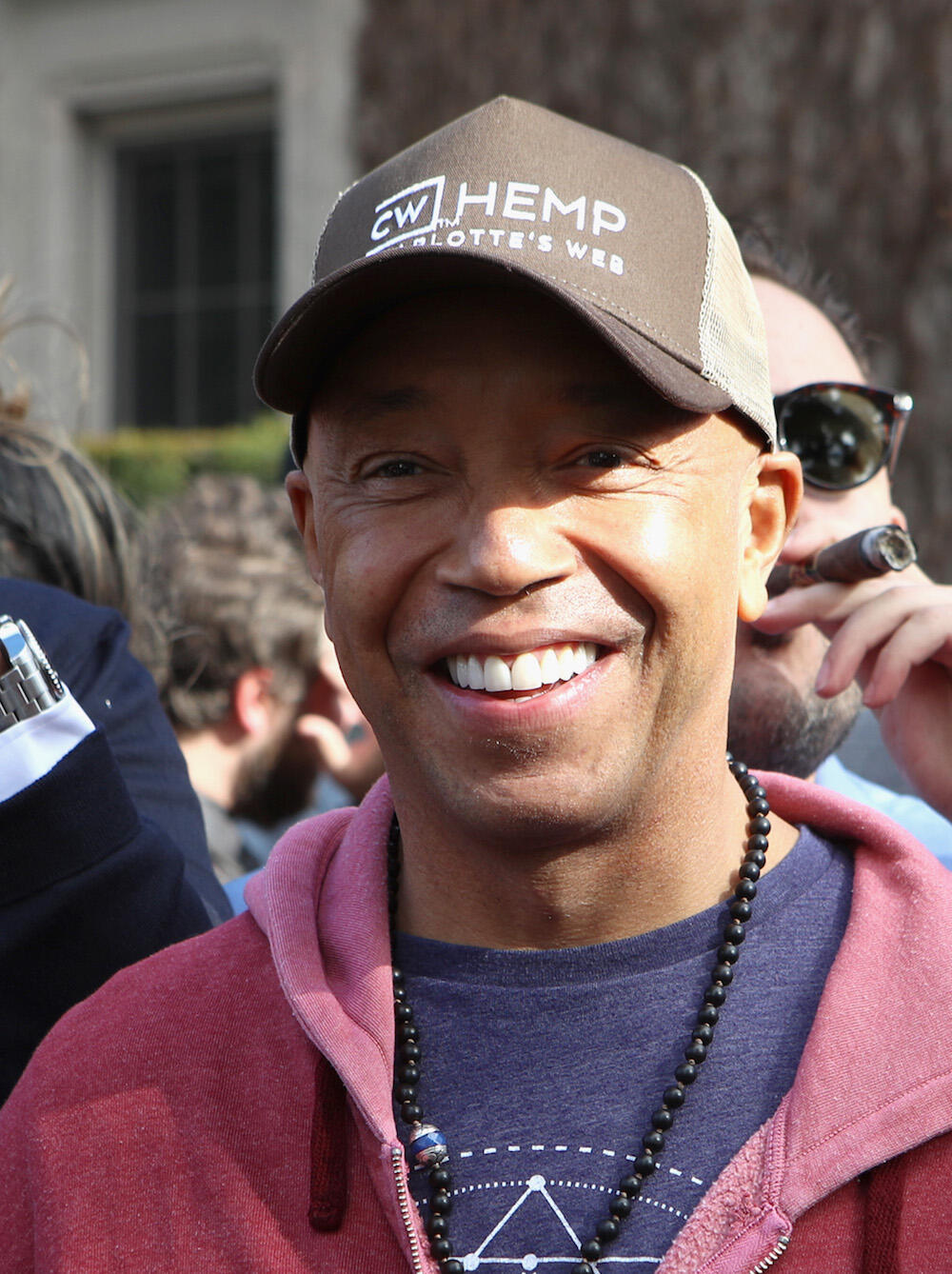 Hart to Hart: Comedian Kevin Hart's first wife, and mother of his eldest son and daughter, and current wife, who's several months pregnant, are reportedly not speaking. It sprang from a social media post from current wife Eniko Parish that she and Kevin have been celebrating being together for eight years. Fans blasted back on the socials that Kevin and first wife Torrei have only been divorced 6 years. Eniko tried to defend herself by declaring she's no home wrecker, which only seemed to make the story grow. Torrei was then asked and stood by her statement Number Don't Lie. Torrei put out another statement that her only concern is whatever goes on between her, Kevin and their two children and everything else is none of her business. Now, the two Mrs. Harts, reportedly, aren't speaking. The adults had made impressive progress since Kevin and Eniko married, including all of them, Torrei included, attending Kevin's Walk Of Fame induction in Hollywood. Can that get past this bump in the road for their blended family. Since Kevin is still on speaking terms with his ex, I'm hoping "My Nephew" and his family can get past this.
In more Kevin Hart news, the Philly native is responding to the devastation in Texas caused by Hurricane Harvey. The comedian took to social media and pledged $25,000 to the Red Cross and their relief efforts. Then Hart challenged his fellow entertainers. Remember the bucket list where the people challenged their friends after they doused themselves with a bucket full of ice water? Well Hart started a relief challenge and asked Jerry Seinfeld, Dwayne "The Rock" Johnson, Steve Harvey, Chris Rock, Dave Chappelle, Justin Timberlake, Jay-Z and Beyonce to all pledge. Queen Bey, a Houston native, has already stepped up with an initial donation, but now has also directed her charity, BeyGood, to help. The singer posted on social media BeyGood Houston. At press time, plans are being developed for BeyGood to offer even more support to the victims of Hurricane Harvey. Meanwhile, Sandra Bullock has donated $1 million to the Red Cross and Leonardo DiCaprio has also donated a million as well to Harvey relief. Terrell Texas native and Oscar Winner Jamie Foxx took to social media to say besides the $25,000 he's already donated, he'd be participating in a September telethon with more details to come.
Pastor Joel Osteen takes the heat. The mega church pastor, who is seen on television weekly, was dragged mercilessly on social media because his Houston church was inaccessible during Hurricane Harvey. A social media statement claimed the flood waters made the church unavailable as a shelter. But, after people began posting pictures showing the church was fine and accessible, Osteen took a PR hit. He quickly released a statement that the church was never closed, he and wife Victoria care deeply about the victims of Hurricane Harvey and the Lakewood Church is open for a shelter. Osteen had to do a major TV blitz to say the church, a former sports arena that can hold thousands, was not accurately reported upon in the media. He says the church was never actually closed and had even been a drop off spot to sort out food, clothes and supplies from the Hurricane's beginning.
Russell Simmons' Def Comedy Jam will celebrate its 25th anniversary with a return to television. In the 1990's Def Comedy Jam was had a five year run on HBO, and made headlining stars out of Martin Lawrence, Bernie Mac, D.L. Hughley, Dave Chappelle, Tracy Morgan, Adelle Givens and Mo'Nique. Now, Def Comedy Jam is coming to Netflix. The anniversary show will feature Kevin Hart, Bill Bellamy, Sommore, Eddie Griffin and Tiffany Haddish. Russell Simmons, Stan Lathan and Jesse Collins will be producers. Def Comedy Jam 25 will premiere this fall on Netflix.
Usher responds. The singer's lawyers have responded to a woman's lawsuit that claims he did give her herpes. Usher also faces three more accusers, but hasn't responded to them yet. To the anonymous lawsuit, Usher's team claims the woman could have contracted herpes before or after any encounter she claims having with him; she assumed all risks by having casual sex; and the accuser offers no documentation of being tested before or after her claims of contracting from Usher. Usher lawyers makes no confirmation on his health status or whether or not an encounter actually took place between him and the accuser. Usher asks that the lawsuit be thrown out.
We remember Rollie Massimino, the longtime Villanova Men's Basketball Coach (1973-1992) passed away after a battle with lung cancer. Massimino became a legend for his animated passion for the teams that played for him. Nick named Daddy Mass, he achieved his 800th career victory just before he retired and was inducted into the 2013 College Basketball Hall Of Fame. Last year, Massimino was able to attend the celebration for the Villanova championship win he predicted to his former Assistant Coach and Protégé Jay Wright. Wright led the Men's Team to its first championship in 2016 since Massimino's victory. Rollie Massimino was 82-years old.
At the movies, retired NFL Player Nnamdi Asomugha has now become Actor Nnamdi Asomugha. The former Eagle and 49ner is making his debut as performer and producer in Crown Heights. Following in the footsteps of his wife, Scandal Star Kerry Washington, Asomugha plays Carl "KC" King whose efforts to help free his childhood friend from jail takes near 20 years. The friend is Colin Warner, played by Lakeith Stansfield, and he's wrongly convicted of a Brooklyn murder in 1982 and not released until 2001. This movie has been in the works for seven years, but Asomugha and his production company attaching to the project was the boost needed it.
Oprah's Master Class returns to OWN this month with all new episodes. This summer's lineup features Gladys Knight, Tyler Perry, Usher, LL Cool J, Congressman and Civil Rights Hero John Lewis, Shaquille O'Neal, Emmy Winning Actress Lynn Whitfield (Greenleaf) and WDAS' Morning Man Steve Harvey.
Tracee Ellis Ross and Anthony Anderson are on the cover of September's Ebony. Both are up for lead acting comedy Emmy's for their ABC hit Black-ish. The Emmys air Sunday, September 17th on CBS, and Black-ish returns to ABC for its fourth season Tuesday, October 3rd at 9pm.
Actress Niecy Nash, the star of the series Claws, is on the cover of September's Essence magazine.
This fall Empire is back on the FOX network. The top-rated drama, starring Terrence Howard and Taraji P. Henson and produced by Philly's own Lee Daniels, has made some significant changes for the upcoming season. There'll be a tribute to the late Singer/Songwriter Prince. Oscar Winner Forest Whitaker is joining the cast, and he'll be singing! Yes, Forest Whitaker singing! Producers this time around promise less stunt casting as they get back to basics. Empire will return to FOX Wednesday, September 27th.
Evan Ross, Mike Epps & Luke James Join 'Star'. According to Deadline, "Ross will play Angel, nephew to Jahil Rivera (Benjamin Bratt) and a DJ with a bad-boy streak who is heavy in the Latin music scene. Mike Epps will appear in the Star/Empire crossover episode as Jay Holland, the girls' record label president who is willing to cross the line with one of them. Luke James will play Noah Brooks, a top-selling R&B artist at the label. He is charming and a sweet talker with an ambitious streak." The second season will premiere on September 27th.
The Philadelphia Music Alliance has just announced its Philadelphia Music Walk Of Fame Class of 2017 inductees. This year's class members are Labelle (Patti LaBelle, Sarah Dash, and Nona Hendryx), Sister Sledge (Debbie, Joni, Kim and Kathy), Philly International Legends McFadden & Whitehead, Sister Rosetta Tharpe, The Soul Survivors, Chris Schwartz of Ruffhouse Records, WDAS alum and Radio Personality Bob Pantano and Jill Scott. The festivities will take place on Wednesday October 4th. An outdoor induction ceremony and a gala at The Fillmore Philadelphia are all planned. Tickets and information can be found at PMAWALK.ORG. .
Nia Long is returning to TV this fall as a regular on NCIS after a successful guest starring stint on Empire earlier this year. Long will join the cast, headed by LL Cool J, as former Secret Service Agent Shay Mosley, the NCIS team's new executive assistant director. Long is best known for her big screen work like Soul Food, Big Momma's House, The Best Man and Love Jones, but she got her start on TV with Guiding Light, The Fresh Prince Of Bel Air, Moesha and ER. NCIS returns for its ninth season to CBS Sunday, October 1st.
Check out who's coming to town:
This Friday, September 1st - The I Love The 90's Tour: The Party Continues starring Blackstreet, TLC, Montell Jordan, Naughty By Nature, Biz Markie, Snap and C&C Music Factory at The BB&T Pavilion in Camden, NJ.
This Saturday & Sunday September 2nd & 3rd – J. Cole and The Chainsmokers will headline Jay-Z and Live Nation's Made In America concert. Solange, Pusha T, 21 Savage, Tiwa Savage, Ari Lennox and DMX are also on the bill. The two day concert festival will take place on the Ben Franklin Parkway Labor Day Weekend. Go to madeinamericafest.com for tickets and information.
Saturday, September 16th – Boz Scaggs in concert at The Keswick Theater in Glenside, Pa. and for more information log onto keswicktheatre.com
Tuesday, October 3rd - Michelle Obama is the keynote speaker for The Pennsylvania Conference of Women at the Pennsylvania Convention Center. For tickets and information log onto paconferenceforwomen.org.
Saturday, October 7th – The Spinners and Little Anthony & The Imperials in concert at The Keswick Theater in Glenside, Pa. and for more information log onto keswicktheatre.com
Sunday, October 8th – Incognito in concert at The Keswick Theater in Glenside, Pa. and for more information log onto keswicktheatre.com
Tuesday, October 10th – Bruno Mars in concert at The Wells Fargo Center. For tickets or for more information log onto wellsfargocenterphilly.com.
Friday, October 13th – Boney James in concert at The Keswick Theater in Glenside, Pa. and for more information log onto keswicktheatre.com
Saturday, October 28th – Tracy Morgan comedy show at The Tower Theater, Upper Darby, Pa. For tickets and information venue.thetowerphilly.com.
Friday, November 10th – Janet Jackson at The Boardwalk Hall in Atlantic City. For tickets or for more information log onto boardwalkhall.box-officetickets.com.
Saturday, November 11th – Janet Jackson at The Sands Bethlehem Event Center. For tickets or for more information log onto sandsbethlehememovementseventcenter.ticketoffics.com
Monday, November 13th – Janet Jackson at The Wells Fargo Center. For tickets or for more information log onto wellsfargocenterphilly.com.
Friday, December 1st – Sinbad comedy show at The Keswick Theater in Glenside, Pa. and for more information log onto keswicktheatre.com
Sunday, December 17th – Damien Escobar in concert at The Keswick Theater in Glenside, Pa. and for more information log onto keswicktheatre.com
If you would like more info please email me at PattyJackson@iHeartMedia.com or check me out with my midday reports at 10:30am, 12:30pm and 2:30pm during the day.

Patty Jackson: The 4-1-1
Each week Patty Jackson gives us the latest celebrity news and entertainment gossip in The 4-1-1 every Thursday on WDAS
Read more