Theo's a new dad; Richard Williams has dad drama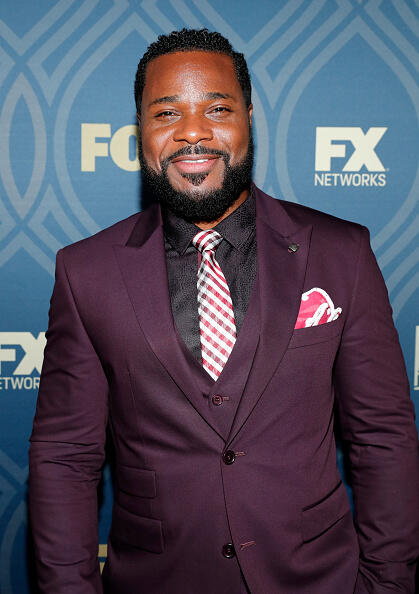 The First Annual Sista Strut Breast Cancer Walk will take place this Saturday, June 17th at XFINITY Live! Philadelphia, 201 North 17th Street. All the registration info and details are on the wdasfm.com page.
It's the best of times and it's the worst of times for Richard Williams thanks to an upcoming honor and an upcoming divorce. The father and former coach of Tennis Legends Venus and Serena Williams is being inducted into the American Tennis Association's (ATA) new Hall Of Fame. Richard Williams will be the first inductee as the ATA is marking a century of promoting and supporting African American tennis players. Unfortunately, this comes as the 75-year old Williams has separated from his 38 –year old wife and mother to his 5-year old son. Williams has slowed down considerably after suffering stroke last year. All appeared to be fine with the thought that wife LaKeisha was looking out for her husband's best interests. Williams wants to divorce LaKeisha reportedly for forgery, transferring ownership of the cars and homes to her, and stealing, including his social security checks. Williams is also calling LaKeisha an alcoholic and says she moved out to live with a man who has a criminal history. LaKeisha denies wrongdoing and accuses Williams of trying to get out of child support. I had Richard Williams in the WDAS studios with me not long ago, so you know I'm wishing him well!
Kenya Moore: so did she or didn't she? The Real Housewives Of Atlanta co-star and former Miss USA may have really become a wife, but she's not talking. Hmmmmmmmmm! Moore was spotted on holiday at St. Lucia, and cameras caught her in what appeared to be a wedding dress, in the middle of a ceremony and appearing to exchange vows with a mystery man. Some think this is classic Kenya Moore publicity stunt, but why isn't she denying or confirming? Stay tuned!
Speaking of publicity stunts, South Philly's own Amber Rose has shutdown the market with her #bringbackthebush challenge. The model and actress took a bottomless picture for social media. She challenged women to go Au Naturel, and claimed it was a pro-feminist theme. Most social media outlets have been scrambling to remove the picture since the nudity violates their policy, but the genie is already out of the bottle (SMILE)! Most people are taking it for fun, and men and women are posting their own hilarious Amber Rose type shots on the internet. Meanwhile, others are slamming Rose. Either way the South Philly native has got folks talking.
America's favorite TV son, Theo Huxtable, just became a first time dad himself!!!! 46-year old Malcolm Jamal Warner and his girlfriend have welcomed a baby girl. The news reportedly came from the mom of Warner's late girlfriend Actress Michelle Thomas (The Cosby Show; Family Matters). Thomas died of cancer in 1998, and Warner has remained close to Thomas' mom, Phynjuar. Warner and his current girlfriend, a Bridgeport, Connecticut lawyer, and baby are all said to be doing well. Warner has been completely mum on the subject and has confirmed nothing….so far!
While everyone's watching the Bill Cosby case, another similar situation has hit a popular ABC reality show. The Bachelor In Paradise has shutdown production after allegations of sexual misconduct. DeMario Jackson and Corinne Olympios have both lawyered up after Olympios charged that she was too drunk to have consented to a sexual encounter with Jackson on the show, particularly because she has a boyfriend. ABC and Warner Brothers shut the entire production down after Olympios, 25, blamed producers, not Jackson, for letting the encounter happen and progress as far as it did. Olympios adds that she's been violated and hired ex-Cosby lawyer and well known Hollywood insider Marty Singer to defend her. Jackson has also been speaking out through counsel. His reps released a statement that Jackson's character and family name have been assassinated, and he'll use all legal means to restore them. Jackson, 30, is also pushing to have the footage released insisting that would help clear his name. Complicating matters is a producer, who apparently was concerned about what took place, has filed a complaint against the production that she, as a producer, was not heeded when she expressed concern about the filming. Sources say for ABC to investigate thoroughly, it's unlikely Bachelor In Paradise will return to the air this season.
Nick Gordon has been arrested for assault and kidnapping his 26-year old girlfriend Lauren Leal. Gordon is still considered a person of interest in the death of his former girlfriend Bobbi Kristina Brown. The daughter of Bobby Brown and the late Whitney Houston died in 2015 after spending six months in a coma after being found submerged in a bathtub with drugs in her system. Gordon wasn't criminally charged, but the case remains open. Gordon was found responsible for Bobbi Kristina's death in a civil suit brought by Bobby Brown and other family members. The 28-year old Gordon is free on bond on the assault charges against Lauren Leal. Gordon has been ordered to stay away from Leal after allegedly attacking her at his mother's home. Leal has pictures of her injuries allegedly given to her by Gordon on social media. No trial date has been set yet.
Beyonce and Sean "P Diddy" Combs are topping the charts again, but this time in pay! Forbes has released its highest paid entertainers list. The Weeknd, who landed at #6 with a $92 million take, is on the cover of that issue. Diddy sold a third of his clothing line recently, and that propelled him to the number one spot this year with a $130 million take. Queen Bey was at #2 with $105 million. Other notables include Philly's own Kevin Hart #98 with $32.5 million, Tiger Woods #70 with $37.1 million, WDAS Morning Man Steve Harvey came in at #53 with $42.5 million, newly crowned 2017 NBA Finals MVP Kevin Durant at #25 with $60 million, and Dwayne The Rock Johnson at #22 with $65 million. Forbes special issue featuring The 100 Top Earning Celebrities is on newsstands now.
Ex NBA Superstar and Former 76er Charles Barkley is headed to camp…….fat camp. The outspoken sports analyst and sometime talk show host didn't mince words. Barkley says he's going to disappear for awhile until he gets his fat a** into shape. He says he's embarrassed about how heavy he's gotten and it's definitely not healthy.
The hip hop bio pics continue and now it's time for 2 Live Crew. Today, they are considered pioneers and hip hop royalty after they carved out a name for the South in the midst of the West Coast and East Coast rivalry. But, 30 years ago, Uncle Luke (Luther Campbell), Amazing Vee, Fresh Kid Ice, Brother Marquis and DJ Mr. Mixx were labeled obscene and seized upon by government from local to federal. 2 Live Crew battled and took it all the way up to the Supreme Court fighting for their right of expression and freedom of speech and won. Then 2 Live Crew rode their music to platinum sales and number one chart positions with Me So Horny and Banned In The U.S.A. Now a movie, The Book Of Luke, based on Luther Campbell's memoir of the same name chronicling the group's trials and tribulations is being developed. So who'll play Uncle Luke?!!! How about RJ Cycler who played the Blue Ranger in the latest Power Rangers reboot and from Brad Pitt's War Machine? The Book Of Luke is still in the development stages at Lionsgate films, so no release date has been set yet.
At the movies, it's the Tupac Shakur life story on film called All Eyez On Me, and is directed by Philly's own Benny Boom. Taking its title from Shakur's last studio album released before his death, the movie stars Raven Symone, Hill Harper, Annie Ilonzeh, Danai Gurira, Kat Graham as Jada Pinkett Smith, Jamal Woolard reprising his role as The Notorious BIG and Demetrius Shipp, Jr. as Tupac Shakur. All Eyez On Me purposely opened June 16th, which would have been Shakur's 46th birthday.
Set It Off Co-stars Queen Latifah and Jada Pinkett Smith reunite and are joined by Regina Hall (Scary Movie; Think Like A Man) and Actress/Comedienne Tiffany Haddish (The Carmichael Show; Real Husbands Of Hollywood) are Essence magazine's July covergirls and star in the ultimate summer buddy picture Girls Trip. The four ladies leave their daily routines and their problems behind when they trek to New Orleans for the Essence Festival. The route to the festival is filled more than a few obstacles, but it's all comedy. Malcolm D. Lee (The Best Man; Undercover Brother) is directing and Kenya Barris (Black-ish; Girlfriends; Barbershop) and Tracy Oliver (The Misadventures of Awkward Black Girl) are among the writers. The July/Girls Trip Essence magazine cover hits newsstands this weekend, and Girls Trip the movie opens Friday, July 21st.
One of the most buzzed about movies is the big screen adaption of Marvel Comics' Black Panther. The movie opens in theatres February 16th 2018, and the all-star cast features Chadwick Boseman, Lupita Nyong'o, Michael B. Jordan, Angela Bassett, Forest Whitaker, Danai Gurira, Phylicia Rashad and Sterling K. Brown. If you can't wait until February, check out the trailer on my Patty TV page on WDASFM.com.
The 2017 Philly's Sexy Singles have been picked, and yours truly is among them. My girl, Philadelphia Daily News Columnist Jenice Armstrong created Philly's Sexy Singles more than 10 years ago, and has always featured the bachelors and bachelorettes in our area who are at the top of their game. I'll be joining my fellow Sexy Singles at The Daily News Singles Party Wednesday, July 26th at the Union Trust Ballroom, 7th and Chestnut, in Center City. The ticket info is at Philly.com. Check out our week of Philly's Sexy Singles reveals in The Daily News beginning the week of July 23rd.
We remember TV Icon Adam West. Beginning with its TV debut in 1966 and for the generations that followed, West was the definitive Batman. Though the series only ran three season and filmed hour long episodes, ABC and 20th Century Fox decided to split them and run episodes over two nights. That created more than 100 episodes, and like Gilligan's Island and WRKP In Cincinnati, Batman became even more popular in syndicated repeats than it was during its original run. Batman was even made into a big screen feature in 1966 while the TV version was still on the air co-starring Burt Ward as Robin. For West though, that popularity would typecast him and make roles hard to come by. Before Batman, West showed a lot of diversity on the big screen from co-starring with Paul Newman and Robert Vaughn in the Oscar-nominated The Young Philadelphians to Robinson Crusoe on Mars with Paul Mantee and even the comedy-western The Outlaws Is Coming with The Three Stooges. After Batman, West decided to embrace fate and continued to appear as Batman at conventions, county fairs and a number of personal appearances. He returned to the Batman role on screen beginning in the 70's when the character was brought back on several Saturday morning cartoon shows. That return ran on and off for 40 years and culminated in celebrating Batman's 50th TV anniversary in 2016 with the animated feature Return Of The Cape Crusaders with Burt Ward and original Catwoman Julie Newmar doing the voices for their characters. At the time of his death, West completed the 2017 animated follow up Batman vs. Two Face with fellow TV/Film Icon William Shatner. Adam West died after a battle with leukemia at the age of 88.
"My nephew," a.k.a. Comedian Kevin Hart is on a roll professionally and personally. First, he and his lovely wife Eniko Parrish are expecting a son this fall. This will be the couple's first child together. The comedian has a son and daughter from his first marriage. The baby is due this fall. Meanwhile, Hart's new book is called I Can't Make This Up: Life Lessons and it's available now. Finally, Philadelphia has declared that Kevin Hart Day in the city will happen Thursday, July 6th.
Mary J. Bilge and Boyz II Men hit the Ben Franklin Parkway. The Queen of Hip Hop Soul is headlining The Wawa Welcome America concert for the Fourth Of July. Native sons Boyz II Men will also be honored for the occasion. If you can't get down there, it will be broadcast on NBC 10 on Tuesday, July 4th.
Patti LaBelle has got a new album and new book. The album is the Philly-born diva's first jazz album, Bel Hommage. The album consists of jazz covers and is executive produced by her ex-husband Armstead Edwards and released on the new label she co-owns with her son Zuri Edwards, who is also LaBelle's manager. LaBelle also just published her new cookbook Desserts LaBelle: Soulful Sweets To Sing About. LaBelle, a diabetic, says she also focuses on foods safe for diabetics in the book. The book and album, Bel Hommage, are available now.
Writer/Comedienne Leslie Jones will make her hosting debut on this summer's BET Awards. Jones is a writer and cast member of Saturday Night Live. Beyonce, Bruno Mars, Chance The Rapper, Solange, and Migos top the nominees. Special Honors for New Edition with The Lifetime Achievement Award and Chance The Rapper will receive the Humanitarian Award. The BET Awards air on BET Sunday, June 25th.
Issa Rae is set to return to HBO when Insecure's second season begins July 23rd.
It's Idris Elba versus Matthew McConaughey!! In the upcoming movie Dark Tower, Elba plays a gunslinger in a futuristic world who must stop his enemy, played by McConaughey, from destroying a mystical tower. That tower keeps the world from being overrun by uncontrollable evil. Along the way, Elba must mentor a young boy who proves helpful in the quest to preserve the tower. Dark Tower opens August 4th.
The Essence Of Entertainment returns to The Dell Music Center, 33rd & Ridge Avenue, for the summer of 2017. There'll be two movie nights featuring the films Sing and Moana with big screens and music by DJ Gary O. And, the lineup this summer is incredible. The new season of The Dell Music Center's Essence Of Entertainment 2017 kicks off Thursday, July 6th with all shows staring at 7pm:
July 6th - Johnny Gill, Jaheim & After 7
July 13th - Dramatics Featuring LJ Reynolds, Harold Melvin's Blue Notes, Intruders & Bloodstone
July 20th - KEM, Keke Wyatt & Lalah Hathaway
July 27th - Monica, Joe & Tank
Friday, July 28th - Black Pearl Chamber Orchestra & Philadanco
Saturday, July 29th- Patty Jackson's Party In The Park starring The O'Jays, The Whispers & Force MD's
August 3rd -Fantasia & Kenny "Babyface" Edmonds
August 10th - Erykah Badu & Ro James
August 17th - Sheila E, Dave Koz & Larry Graham
August 24th - Maze Featuring Frankie Beverly
Real Housewives Of Atlanta Castmember Cynthia Bailey is on the cover of Upscale magazine's June issue themed for summertime events and travel.
The June issue of Ebony magazine features Chance The Rapper on the cover. It's the Black Music Month issue.
Essence Magazine is gearing up for its 23rd Annual Essence Fest and The Hip Hop Queen Of Soul, A Legend and The Boss will be in the house! Yes! Mary J. Blige, John Legend and Motown Legend Miss Diana Ross will headline the now legendary festival. Chaka Khan, Philly's own Jazmine Sullivan, India.Arie, Solange, Shirley Jones of The Jones Girls, Ro James, Tweet, Shaggy, Michel'le, Yuna and Lalah Hathaway will also be performing with more acts to come. The 2017 Essence Fest will be June 29th through July 2nd in New Orleans.
Check out who's coming to town:
This Saturday, June 17th – New York Kings Of Comedy concert starring Drew Fraser, Rob Stapleton, Capone, Talent and Mark Viera at The Liacouras Center on Temple University's campus, Broad & Montgomery and for tickets and information log onto liacourascenter.com.
Saturday, June 24th – R Kelly in concert The BB&T Pavilion in Camden, NJ. Tickets are on sale now and for more information log onto ticketmaster.com
Saturday, June 24th – Patti LaBelle in concert at The Tropicana Hotel & Casino in Atlantic City and for tickets and information log onto Tropicana.net
Saturday, July 8th – Charlie Wilson & Chante Moore at The Mann Center For The Performing Arts, 52nd & Parkside Avenue and for tickets and information log onto manncenter.org.
Sunday, July 16th – Jill Scott in concert at The Borgata Hotel & Casino in Atlantic City and for tickets and information log onto theborgata.com.
Saturday, July 29th – Diana Ross' In The Name Of Love Tour at The Mann Center For The Performing Arts, 52nd & Parkside Avenue and for tickets and information log onto manncenter.org.
Tuesday, August 1st – Earth, Wind & Fire and CHIC featuring Nile Rodgers at The Wells Fargo Center. For tickets and information log onto wellsfargocenterphilly.com.
Sunday, August 13th – Kool & The Gang and The Commodores in concert at The Borgata Hotel & Casino in Atlantic City and for tickets and information log onto theborgata.com.
Wednesday, August 16th – The All The Hits Tour Starring Lionel Richie & Special Guest Star Mariah Carey at The Wells Fargo Center. This is the new date from the cancelled March concert. Tickets and information at wellsfargocenterphilly.com.
Friday, August 25th – Smokey Robinson in concert at The Tropicana Hotel & Casino in Atlantic City and for tickets and information log onto Tropicana.net
Saturday, August 26th – Aretha Franklin performing the hits & the great diva classics at The Mann Center For The Performing Arts, 52nd & Parkside Avenue and for tickets and information log onto manncenter.org.
Friday, September 1st - The I Love The 90's Tour: The Party Continues starring Blackstreet, TLC, Montell Jordan, Naughty By Nature, Biz Markie, Snap and C&C Music Factory at The BB&T Pavilion in Camden, NJ.
Saturday & Sunday September 2nd & 3rd – J. Cole and The Chainsmokers will headline Jay-Z and Live Nation's Made In America concert. Solange, Pusha T, 21 Savage, Tiwa Savage, Ari Lennox and DMX are also on the bill. The two day concert festival will take place on the Ben Franklin Parkway Labor Day Weekend. Go to madeinamericafest.com for tickets and information.
Tuesday, October 10th – Bruno Mars in concert at The Wells Fargo Center. For tickets or for more information log onto wellsfargocenterphilly.com.
Friday, November 10th – Janet Jackson at The Boardwalk Hall in Atlantic City. For tickets or for more information log onto boardwalkhall.box-officetickets.com.
Saturday, November 11th – Janet Jackson at The Sands Bethlehem Event Center. For tickets or for more information log onto sandsbethlehememovementseventcenter.ticketoffics.com
Monday, November 13th – Janet Jackson at The Wells Fargo Center. For tickets or for more information log onto wellsfargocenterphilly.com.
Friday, December 1st – Sinbad comedy show at The Keswick Theater in Glenside, Pa. and for more information log onto keswicktheatre.com
If you would like more info please email me at pattyj1053@aol.com or Pattyjackson@clearchannel.comor check me out with my midday reports at 10:35am, 12:35pm and 2:35pm during the day.

Patty Jackson: The 4-1-1
Each week Patty Jackson gives us the latest celebrity news and entertainment gossip in The 4-1-1 every Thursday on WDAS
Read more