Tyler Perry Signs Film And TV Deal With BET/Viacom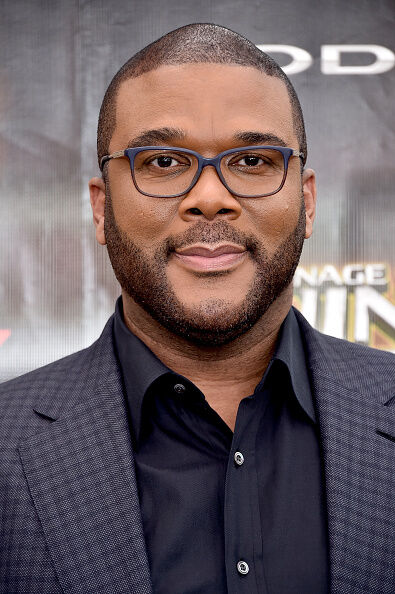 Tyler Perry has inked a mega deal with Viacom, BET being one of the many assets. The deal includes television, film and short-video content. According to Deadline, Perry will produce approximately 90 episodes of original drama and comedy series for BET and other Viacom networks per year.
Viacom President and CEO Bob Bakish, said, "Tyler is a prolific creative force, and I'm excited that this collaboration will bring his signature humor and powerful storytelling to Viacom's audiences while further cementing BET's position as the leading home for bold, relevant African-American programming and scripted content."
Via Deadline:
The TV pact is similar to Perry's arrangement at OWN: The Oprah Winfrey Network where he has been since 2012, helping to put the then-fledgling cable network on the original scripted series map with such series as The Haves And Have Nots, Love Thy Neighbor, For Better Or Worse, If Loving You Is Wrong and the upcoming new comedy The Paynes which is set to debut in 2018. The Viacom film agreement is effective immediately, while the TV/short-form video one will kick in May 2019 when the OWN pact ends and will feature new series. Both parts of Perry's Viacom deal will go through 2024.
"Viacom has a rich tradition of reaching my audience through their TV, film and digital platforms and I am excited to partner with them," said Perry. "I am eager to have one home where I can leverage all of their assets to tell my stories to an even wider audience. I have been very blessed to have worked with the incredible people at Lionsgate and OWN over the last few years and I look forward to continuing my work with them on a non-exclusive basis."
He joined OWN when the network was going through a revamp, which also is the case at BET and the other Viacom networks, all of which have gone through a restructuring over the past few months as part of Bakish's turnaround plans.
Fresh episodes of Perry's series will continue to air on OWN at least through 2020.
In more Perry film news, Tyler Perry's Boo 2: A Madea Halloween arrives in theaters on October 20th. In 2018, She's Living My Life, starring Taraji P. Henson, is set for a March 30th release while Family Funeral premieres August 3rd. All three films will release through Lionsgate.
Photo Credit: Getty Images

Patty Jackson: Patty TV
Listen to Patty Jackson every weekday from 10am-3pm and Sundays 8am-12n
Read more