Tyler Perry To Portray The First African American Filmmaker In HBO Biopic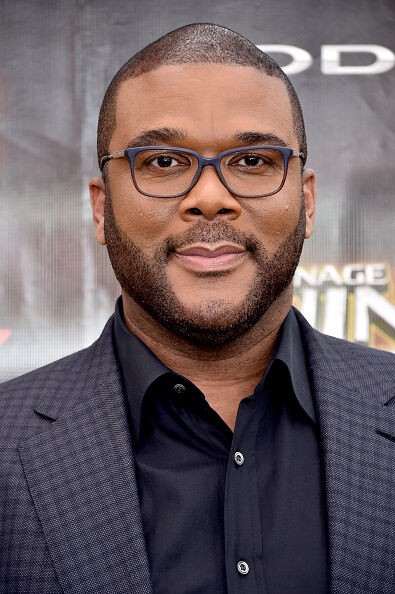 Tyler Perry is set to portray the first African American filmmaker, Oscar Micheaux, in the upcoming HBO biopic. Executive Producer Craig Zadan said, "We're thrilled to be partnering with Tyler Perry to bring Oscar Micheaux's inspiring and trailblazing life story to HBO." EP Neil Meron added, "There are so many parallels between the groundbreaking work that Micheaux pioneered and Perry's achievements as an artist that it feels like a natural fit." Perry will also executive produce the project.
The biopic is based on the 2007 biography "Oscar Micheaux: The Great and Only: The Life of America's First Black Filmmaker" by film historian Patrick McGilligan.
Via Variety,
Micheaux is believed to have helmed more than 40 features between 1919 and 1948, working outside the confines of Hollywood in the face of discrimination against an African-American entrepreneur.
Early on, Micheaux tackled the problem of distribution by personally driving prints of his films to black communities around the country, where they played to segregated audiences. His films largely featured all-black casts and were an effort to counter racial stereotypes with humanistic portrayals of black life. His notable works included 1920's "Within Our Gates," a response to D.W. Griffith's epic "Birth of a Nation"; 1931's "The Exile," his first sound picture; 1938's "Swing!" and 1940's "The Notorious Elinor Lee." Many of Micheaux's films have been lost to history given the lack of preservation and the decomposition of film stock of the era.
Micheaux died in 1951 at the age of 67. The Directors Guild of America recognized his contributions to film with a posthumous award for directorial achievement in 1986.
Photo Credit: Getty Images

Patty Jackson: Patty TV
Listen to Patty Jackson every weekday from 10am-3pm and Sundays 8am-12n
Read more