Cosby Jury Deadlocked, Judge Says Mistrial Is 'Inappropriate At This Time'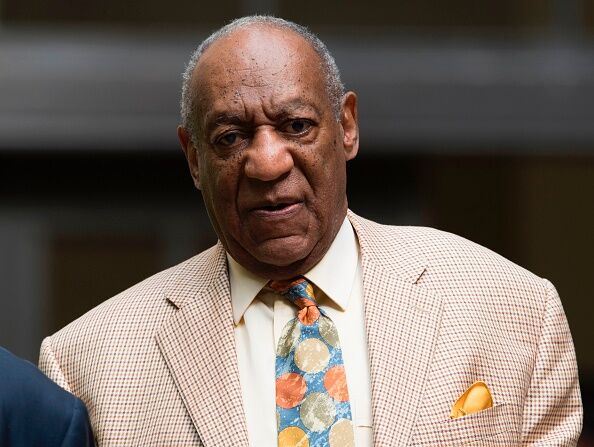 After four days of deliberation, the jury in Bill Cosby's sexual assault case could not reach a unanimous decision on any of the three charges. The jury foreperson informed Judge Stephen O'Neill of the jury's deadlocked decision in a written note. As a result, the judge denied a defense request for mistrial, stating, "It's simply inappropriate at this time."
Via Variety:
"We cannot come to a unanimous consensus on any of the charges," the jury foreperson wrote in a note to Montgomery County Judge Stephen O'Neill.
Cosby, 79, stood and watched closely as the predominantly white jury of seven men and five women filed into the courtroom, most appearing weary and glum.
The judge denied a defense request for a mistrial. "It's simply inappropriate at this time," said O'Neill.
The judge responded to the grim word from the jury by reminding members of the panel that it is their duty to try to reach a decision, even on some of the charges. "If after further deliberations you are still deadlocked on some or all of the charges, you should report that to me," the judge told jurors.
The jury, selected last month in Pittsburgh and sequestered here for the duration of the trial, is considering three aggravated indecent assault charges. If convicted of all three charges, Cosby could be sentenced to up to 10 years on each count.
Cosby, 79, is accused of molesting Constand, then manager of operations for the womens' basketball team at Temple University, where the entertainer was on the board of trustees. Cosby has pleaded not guilty and maintains that his relationship with Constand was romantic and consensual.
The incident allegedly took place when Constand visited Cosby's home outside of Philadelphia, in Elkins Park, Montgomery County.
Photo: Getty Images

Patty Jackson: Patty TV
Listen to Patty Jackson every weekday from 10am-3pm and Sundays 8am-12n
Read more