Trevor Noah Opens Up About His Mom Being Shot In The Head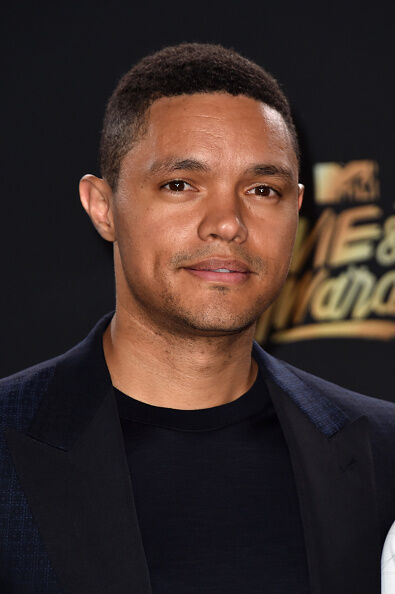 Comedian and The Daily Show host, Trevor Noah, opens up about a very personal, heartbreaking moment in his life.
Noah recalls his mother - Patricia - being shot in the head after her divorce from his abusive stepfather. According to theJasmineBRAND, the bullet went into the back of her head and out her nose, missing her brain and arteries and she miraculously survived. His stepfather was convicted of attempted murder but sentenced only to probation. Noah says,
"I remember after the shooting, my mother was in the hospital, and all I felt was rage. My mother said to me, 'Don't hate him for doing this, but rather pity him because he too is a victim, in his own way, of a world that has thrust upon him an idea of masculinity that he has subscribed to and is now a part of. As for myself, I do not wish to imbue myself with a hatred that only I will carry.'"
He continues,
"I think watching my mom, her growth post-shooting, our family and the way we became stronger, really became the example that I chose to live by. That's really what I've stuck to, and that's how I try to live my life every day."
Photo: Getty Images

Patty Jackson: Patty TV
Listen to Patty Jackson every weekday from 10am-3pm and Sundays 8am-12n
Read more