Mariah Carey Mom-Shamed For Not Buckling Up Twins In A Moving Car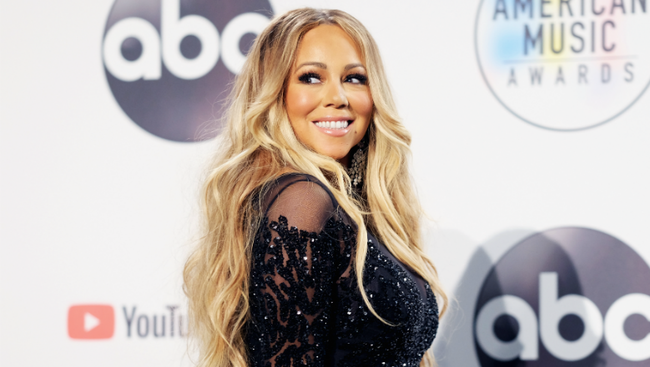 Everyone always has to chime in with their two cents on social media even during the holiday season, right? Mariah Carey was mom-shammed on Thursday (November 29) after the pop icon shared a video of her and her two 7-year-old twins, Moroccan and Monroe, singing her timeless classic, "All I Want for Christmas Is You," in a moving car.
"Roc & Roe have been practicing the background vocals to "All I Want For Christmas Is You", we're gonna take this one step at a time," the proud mom captioned the clip, which shows the trio getting into the festive spirit by singing along to the smash in a moving car. Still, many were not pleased with Carey's decision to not buckle up herself or the children. "And the law is the law. New York law states all children under age of 16 are required to wear a seatbelt," one user wrote. "(The law doesn't specify you don't have to if mommy is famous, or if you are going slow)."
When one user was called out for mom-shamming, she didn't see any fuss in her criticism, writing, "Stop mom shaming? Are you for real right now? There are seatbelt laws. Buckle up."
Either way, MC remains unbothered by the social media fuss and is focusing on her favorite time of year, so we suggest that they do, too. Oh, and while they're at it, they should give "All I Want For Christmas" another spin as its set for its annual comeback. As per Billboard, the 1994 classic made its return to the Hot 100 this week, re-entering at the No. 29 position. Just last year, the song reached a new peak on the chart, hitting the No. 9 spot. Let's see if Mariah can spread her Christmas magic even further this year!