Lauren Jauregui & Deborah Cox To Perform At 2018 TrevorLIVE Gala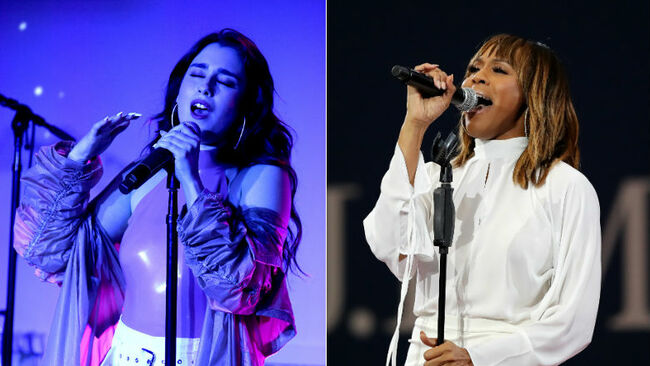 Gay luminaries Lauren Jauregui and Deborah Cox will unite at The Trevor Project's 2018 TrevorLIVE Los Angeles on Sunday (December 2) for performances at The Beverly Hilton-hosted affair, as per a recent press release.
The star-studded red carpet and main show, which will be streamed live starting at 7 PM ET on The Trevor Project's Facebook, Twitter, and YouTube channel, will see the powerhouse voices band together to spread awareness for free love. "I have such great love for the LGBTQ community and I am truly honored to be a part of such an important evening and join in supporting the crucial life-saving work of The Trevor Project," Cox said in a press release. Meanwhile, the former Fifth Harmony bandmate emphasized the importance of affairs where she and fellow LGBTQ activists can celebrate their monumental strides within the last 20 years. "Every single young person has the right to live a life full of love and compassion without discrimination. TrevorLIVE will be an evening of looking toward a brighter future and further using our voice to make a difference," she said.
The Trevor Project previously announced that Ryan Murphy, the cast of POSE, Amandla Stenberg, and AT&T will be honored at the ceremony. For more information on 2018 TrevorLIVE Los Angeles, including how you can get tickets to the event, head to their official website.