Gone But Not Forgotten: Billy Paul
Gone But Not Forgotten: Billy Paul
December 1, 1934 - April 24, 2016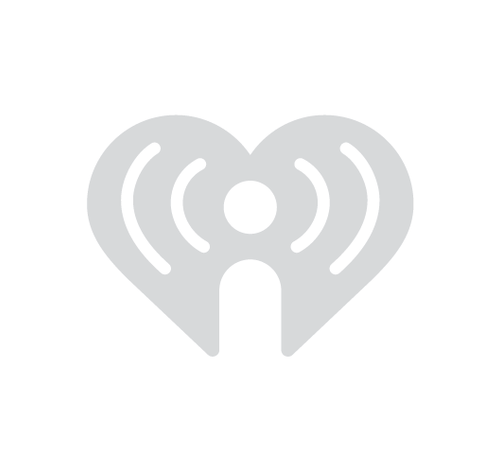 We lost a local legend on April 24, 2016. The Grammy-winning Philly native put "The Sound Of Philadelphia" on the map in 1972 with Philadelphia International Records' first ever number one pop hit Me & Mrs. Jones.
Billy Paul was born in Philadelphia and began listening to his mother's records as a child. He loved to sing along and was especially inspired by female jazz singers such as Billie Holiday, Nina Simone and Ella Fitzgerald. Paul's singing got better as a result of all the practice and his first live appearance was on WPEN radio station. Paul attended West Philadelphia Music School and Granoff School of Music for vocal training, which improved his singing even more. Billy Paul's local performances increased his audiences and attracted bigger opportunities, such as performing with some of his influences - Charlie Parker, Dinah Washington, Nina Simone, Miles Davis and more.
In 1952, Paul released his first singles on Jubilee Records, "Why Am I" and "You Didn't Know," but both failed to chart. Paul was drafted by the US Army in 1957 and was stationed with Elvis Presley and Gary Crosby (Bing Crosby's son) in Germany. While in the Army he joined the 7th Army Band. After being discharged by the army, Billy Paul played in some bands and temporarily filled in some bands like Harold Melvin and the Blue Notes and The Flamingos. Paul became friendly with Marvin Gaye at the time.
Billy Paul met Kenny Gamble while he was singing at the Sahara Club (a jazz spot) and recording his debut solo album. Gamble released the album, Feelin' Good at the Cadillac Club, on his label in 1968. Although it never charted, they re-released the album in 1973. Paul followed up with Ebony Woman in 1970 on the Gamble & Huff Neptune label, and Going East on Philadelphia International Records in 1971. In 1972, Billy Paul released 360 Degrees of Billy Paul, with the huge #1 hit, "Me and Mrs. Jones" and they finally were able to merge the jazzy soul of Billy Paul with a commercial success.
Throughout his life, Billy Paul recorded 16 albums, received a Grammy for "Me and Mrs. Jones," an American Music Award, an NAACP Image Award, and multiple Ebby Awards.
---
Kenny Gamble, the man known for being a leading architect of the legendary Philly Sound speaks on the late Billy Paul:
---
Photo: Getty Images
The Co-Founder Of Philly International and one of Billy Paul's most frequent songwriters, Leon Huff, pays tribute:
---
Bunny Sigler on Billy Paul: From singing together in The Bluenotes all the way up to Bunny's writing two songs on the gold selling-Grammy winning 360 Degrees Of Billy Paul album, the two Philly natives go back a ways and Bunny shares his thoughts on his late friend!
---
WDAS Legend Louise Williams Bishop gives us 360 Degrees Of Billy Paul
---
The world famous Philly DJ talks about his fellow Philadelphian Billy Paul
---
Tony knows Billy Paul was more than just Me & Mrs. Jones:
---
The multi-talented Musician/Arranger/Composer/Producer talks about the late Billy Paul:
---